My latest work, inspired by the book by Dmitry Glukhovsky and famous PC game. I wanted to build a vignette representing the life in metro and the atmosphere of the post-apocalyptic tunnel fights.
Both figures are from Black Dog, rats are from Plus Model, broken bottles from MENG and everything else is home-made. I used a drain pipe for tunnel section, 2 LED lights /both ligts are powered by 2 AA batteries hidden in the base/, wires, grain salt as stones, old rails from Trumpeter, rails sleepers from balsa wood, the spider webs from cotton wool, and some more stuff from my model "junk-yard" /like casette player from an IDF set, tank ventilation grills, etc/ .
In 2013, a nuclear war occurred, forcing a large amount of Moscow's surviving population to relocate to underground metro stations in search of refuge. Eventually, the communities settled in the underground train stations developed into independent states.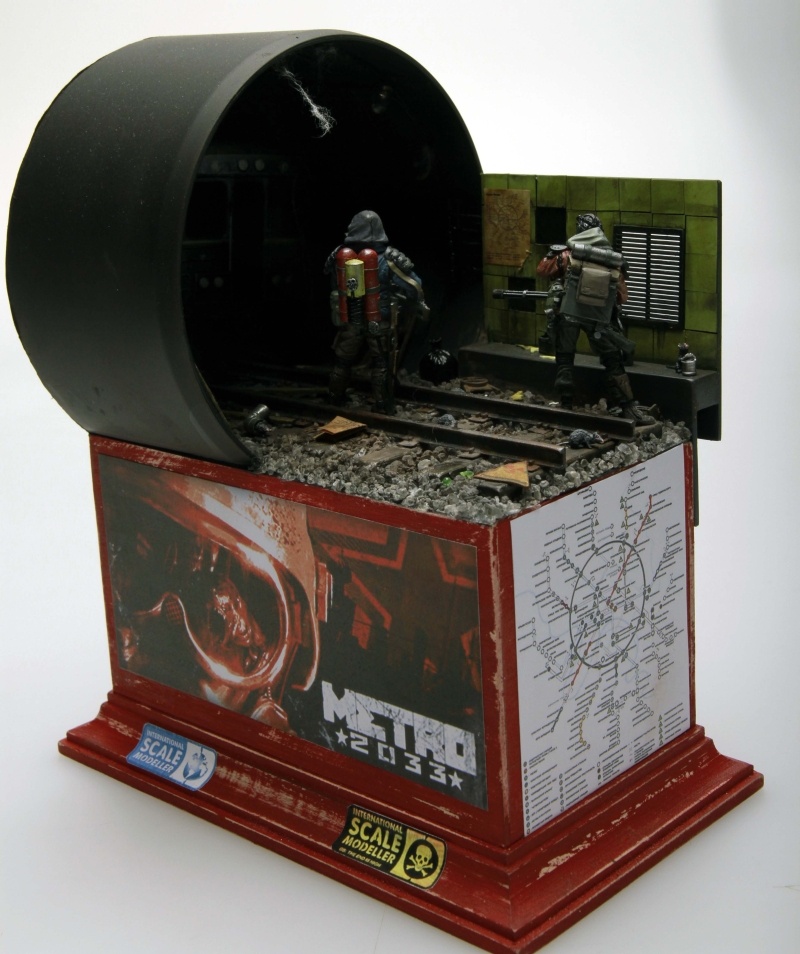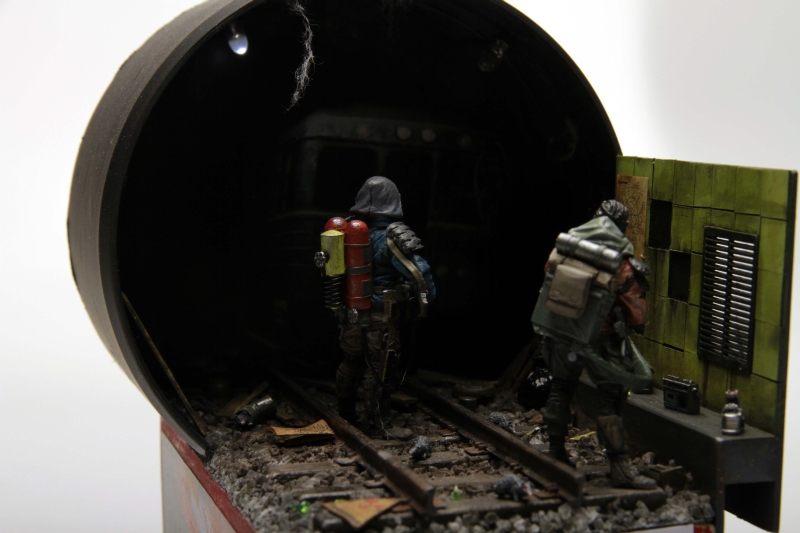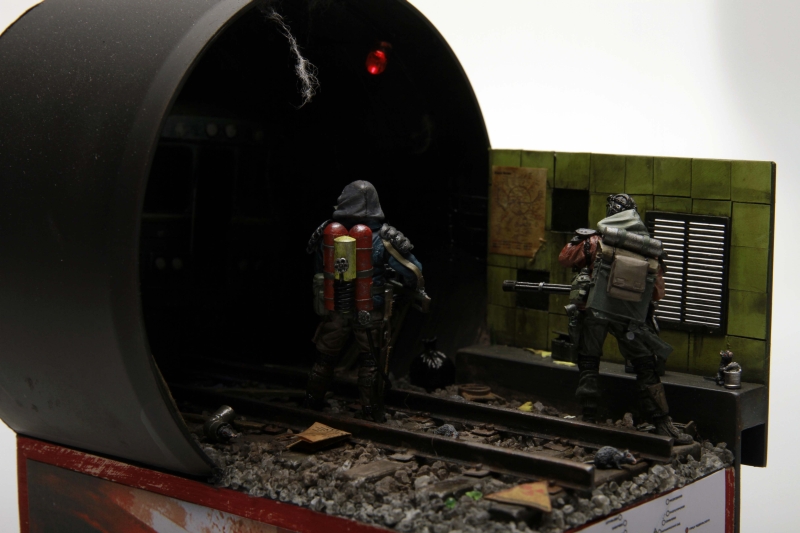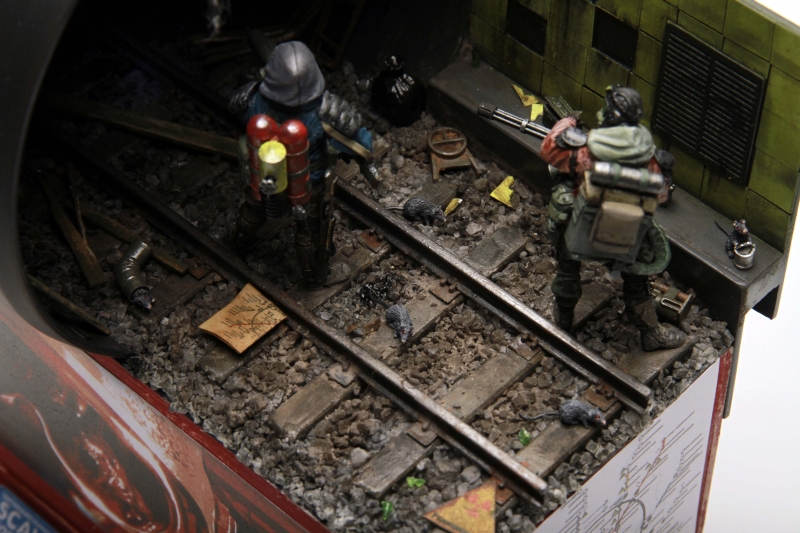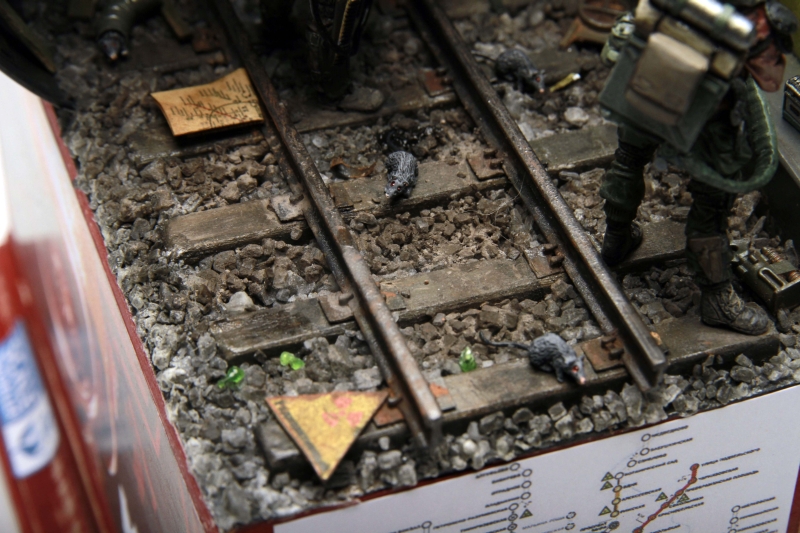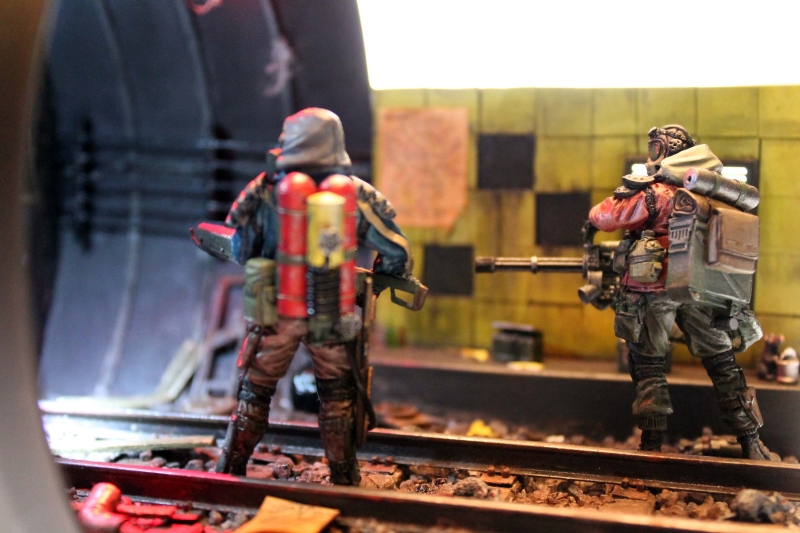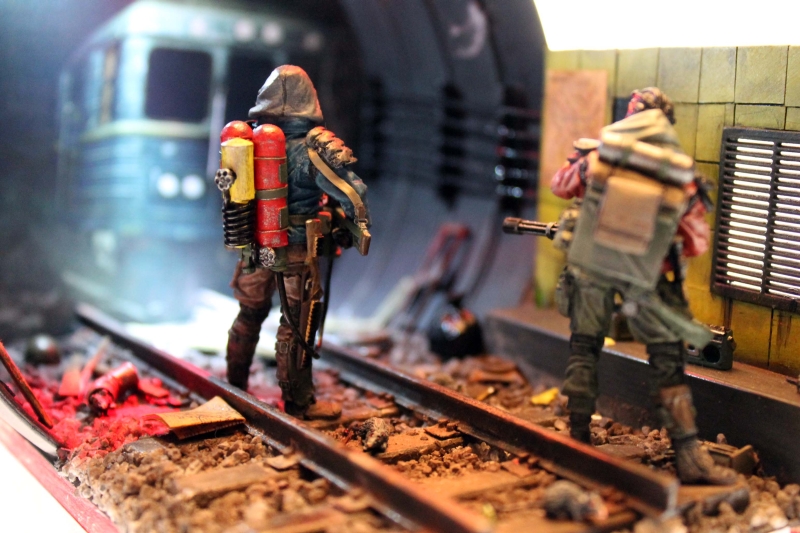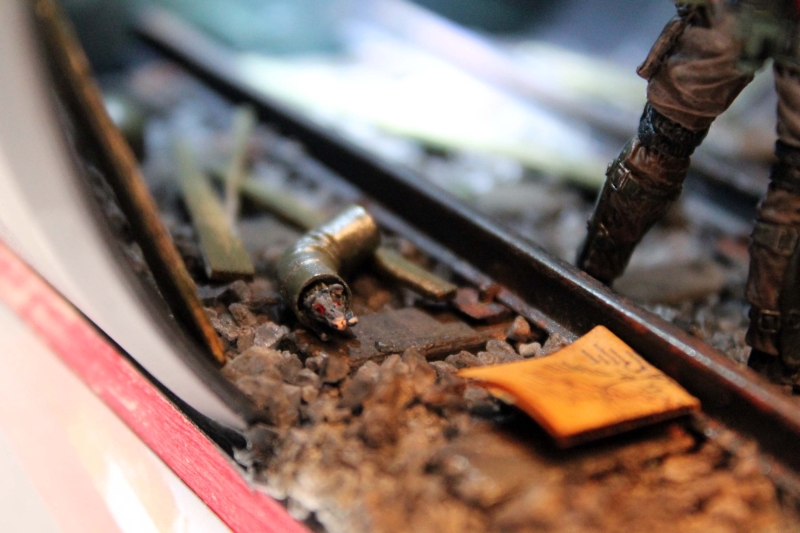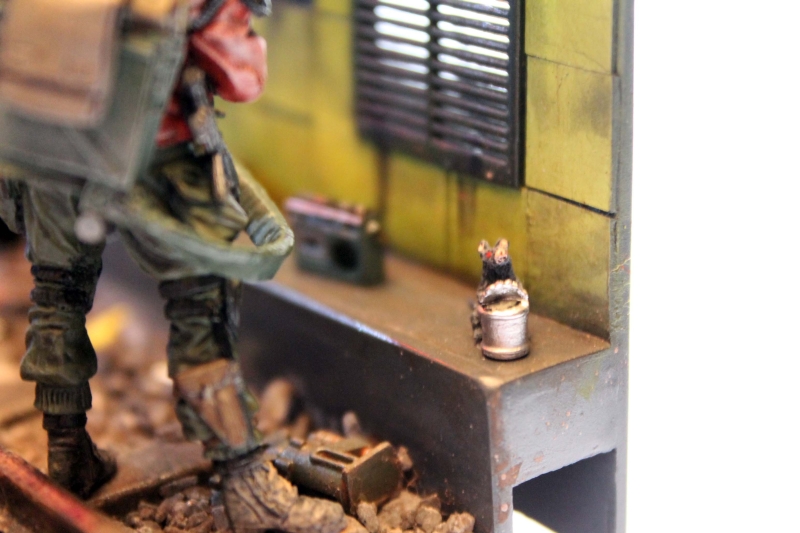 VIDEO:
https://www.youtube.com/watch?v=AG8pzR8kAjY