I can't make out a front in picture and only looks like a Gamo scope stop on the breech? I'd look someplace like Cheaper Than Dirt and get some sort of HK receiver front sight setup. You're using a leaf sight on the rear that close to your eye?
Or is thee a ghost ring on the breech?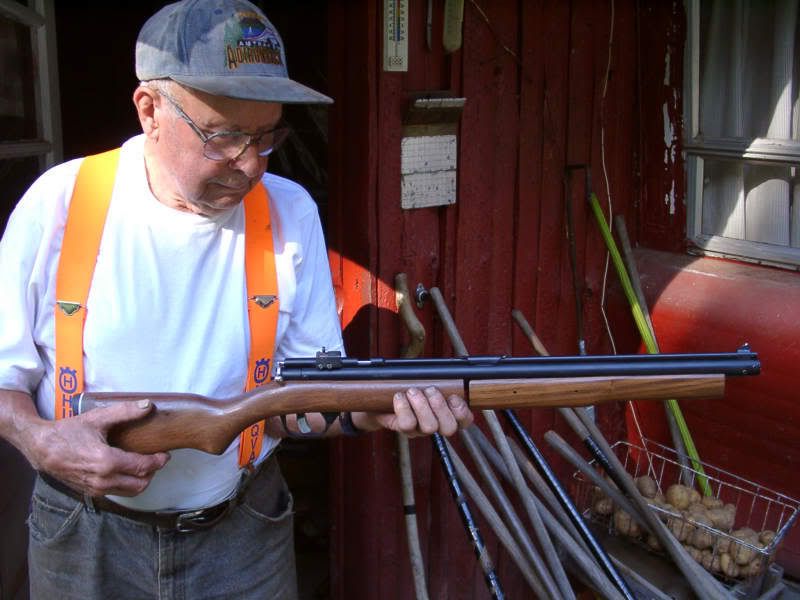 Not that there's anything wrong with that for an "express air rifle" for dangerous game at close quarters.