The weekend started off clear, but cold and windy.
I'd promised the kids some reactive targets so a big box of paintballs was duly purchased, as well as some sidewalk chalk which I cut in to little discs on the band saw.
Then began the tedious task of hot gluing them to a sheet of polystyrene.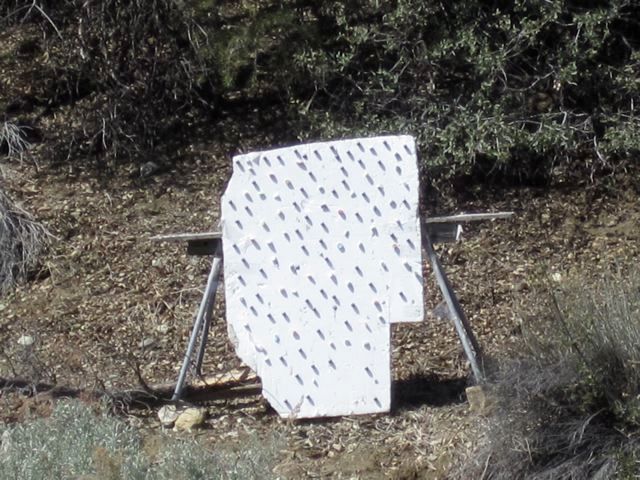 They then all proceeded to zero there rifles at 25 yds .. but
I wanted to give them a challenge so it was set at 45 yards up hill and we all had a stiff swirling mountain breeze to contended with...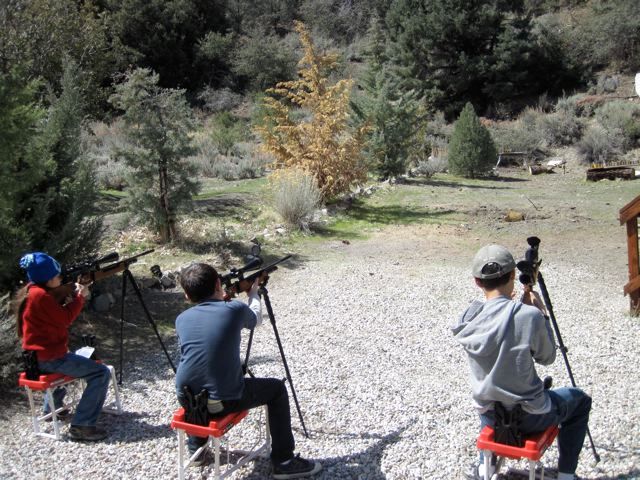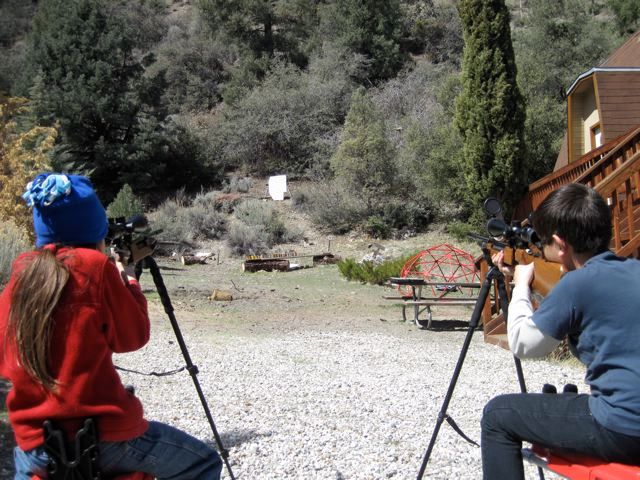 Without knowing it they were forced to compensate for wind, the angle of elevation and hold over using there mil dots.
My little way of teaching, without having to actually teach ..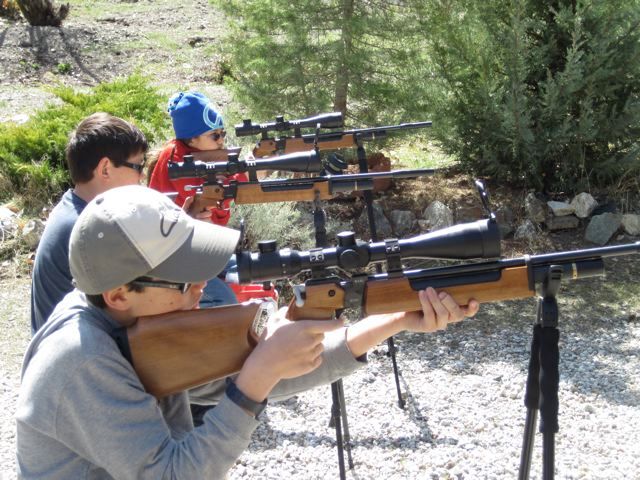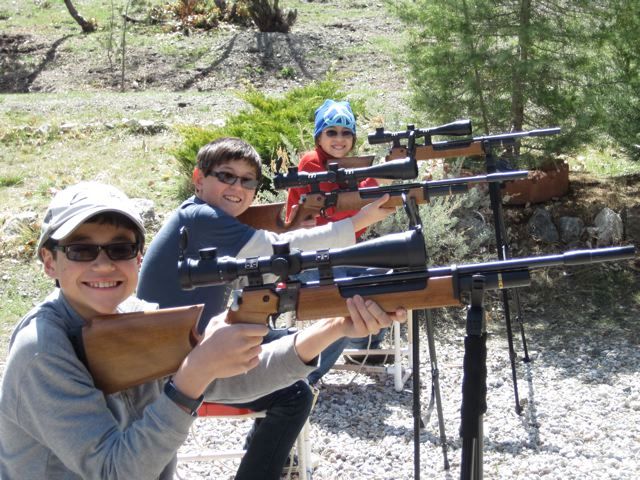 Amazingly they figured out what they needed to do to hit the targets, all by themselves and then the fun really began, as they sarted blasting away at those paintballs.
45 yds at x12 power fixed scope settings with a 12 ft-lb S200 in difficult conditions made for some challenging shooting. But the smiles on their faces when one exploded in either a spray of paint or cloud of chalk dust was truly priceless.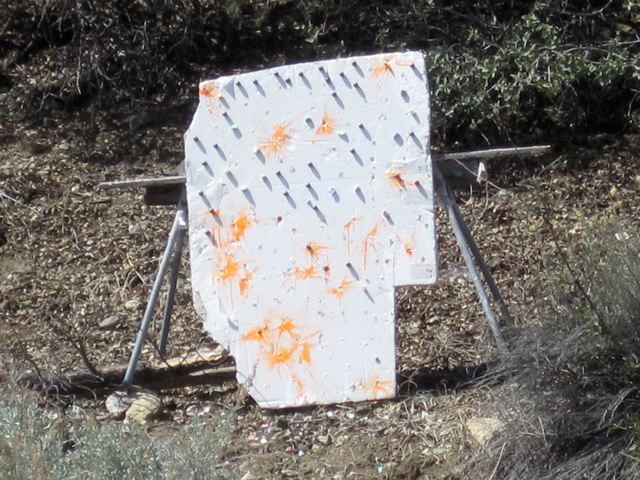 Even there old father had a crack at hitting a few and I can attest how difficult it was . But I managed to spatter a few !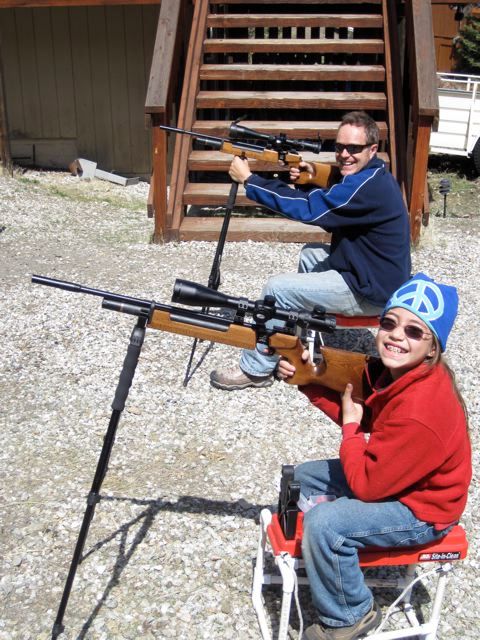 My 5 year old Annabel also insisted on trying her shooting skills, looks like I'm gonna need to be getting her her own S200 pretty soon !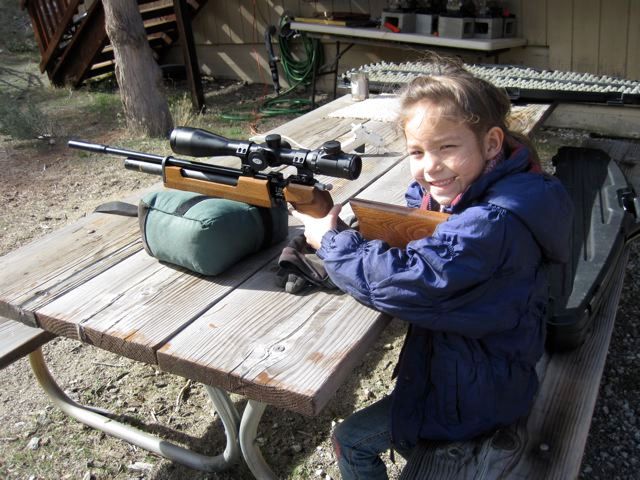 Anway the airgun shooting session ended with the last paintball and piece of chalk being shattered,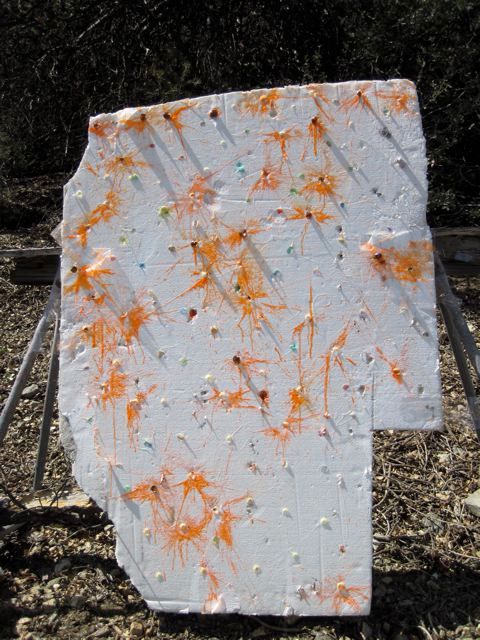 so it was on to a quick Archery session with there bows .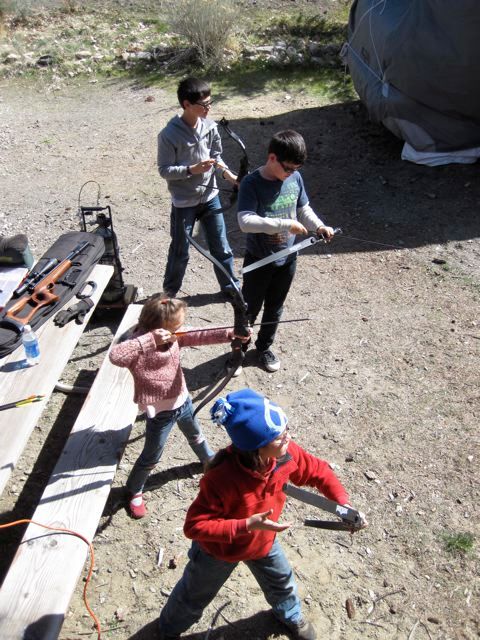 While, I slipped away to wack a 50 yd ground squirrel sitting atop a distant wood pile. And I also managed to bag a couple of cotton tails for the slowcooker.
I am really enjoying this Falcon FN12 light hunter in .20 its a 20ft lb pellet stacker !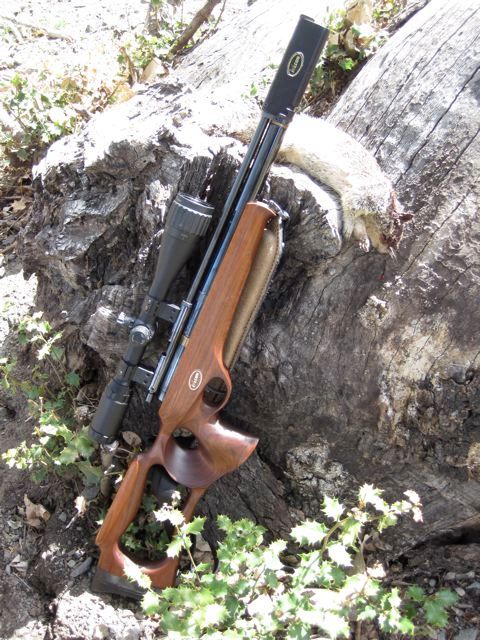 Sadly the next day the weather broke and the cold and wind turned to snow. Bad for shooting but good for sledding . And kids and snow are a marriage made in heaven !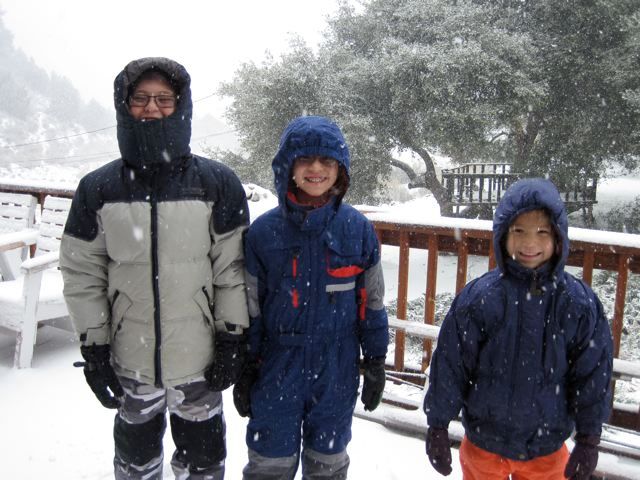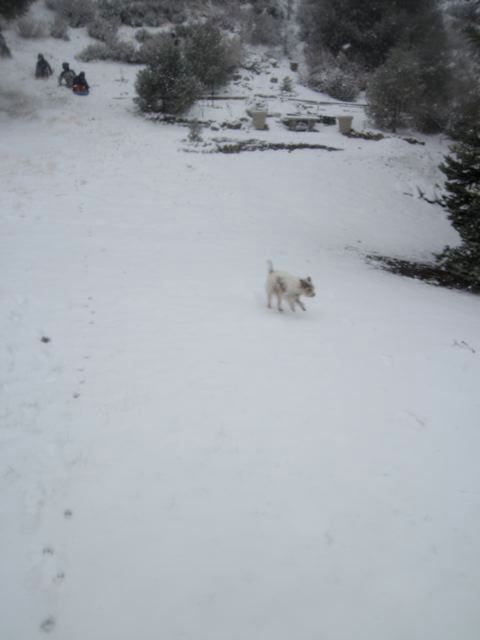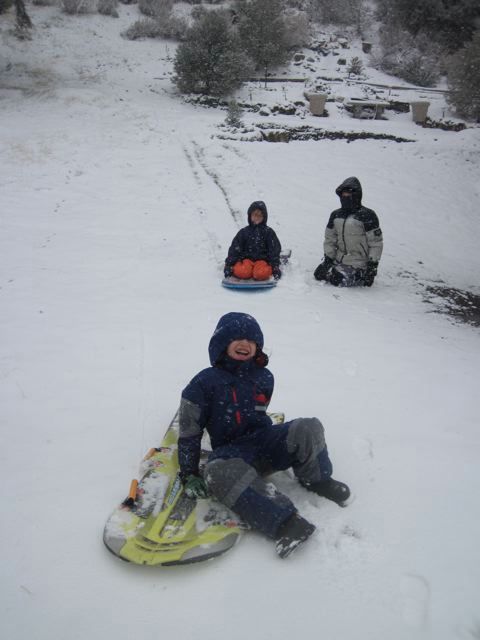 Even my beautiful wife braved the elements - for a short while at least !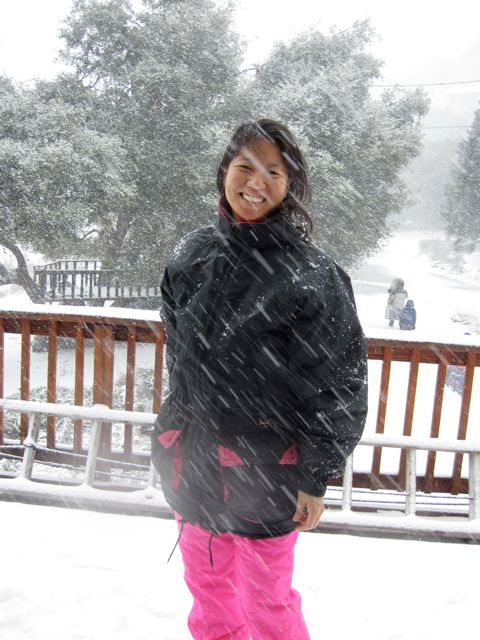 We spent the afternoon, reading, relaxing and playing board games - old school family entertainment style for a cold and snowy afternoon in the mountains.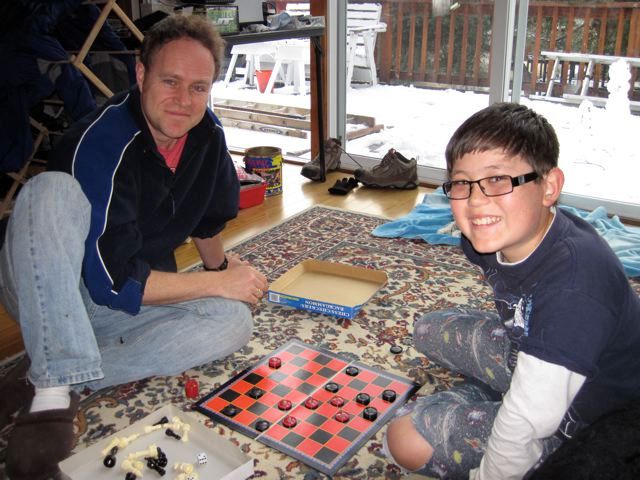 All in all a most excellent weekend, returning to the sunshine of Los Angeles on the afternoon of Easter Sunday for the all important Easter egg hunt.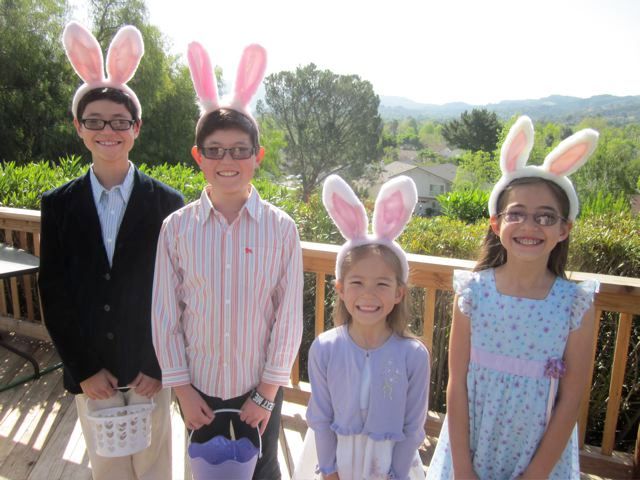 I feel like I'm staring in one of those Mastercards commercials.
Entitled :
Weekend away from it all at my cabin in the mountains
Airguns to shoot ...
And my kids to shoot with...
Priceless.
Continued safe shooting to you all.
James