Hi Art
Your 77 wouldn't be from 82 as they weren't introduced until 83, Weihrauch hit their 1000,000th gun in mid 1983 so that should give you an idea of it's age.
Everything you describe sounds good to me except for the black grease, IIRC they came from the factory with plain Lithium grease on the spring and piston so perhaps she's had a lube tune in the past using Molly grease?
The spring guides were made from our standard European seamless steel hydraulic tube at 14mm OD X 10mm ID, this is also used to make the underlever.
Later HW77's have a two piece nylon and steel spring guide.
This late MK1 77K had Lithium grease in it with white seals and petal spring guide, there was no washer inside the piston either so it was just as you describe.
[IMG]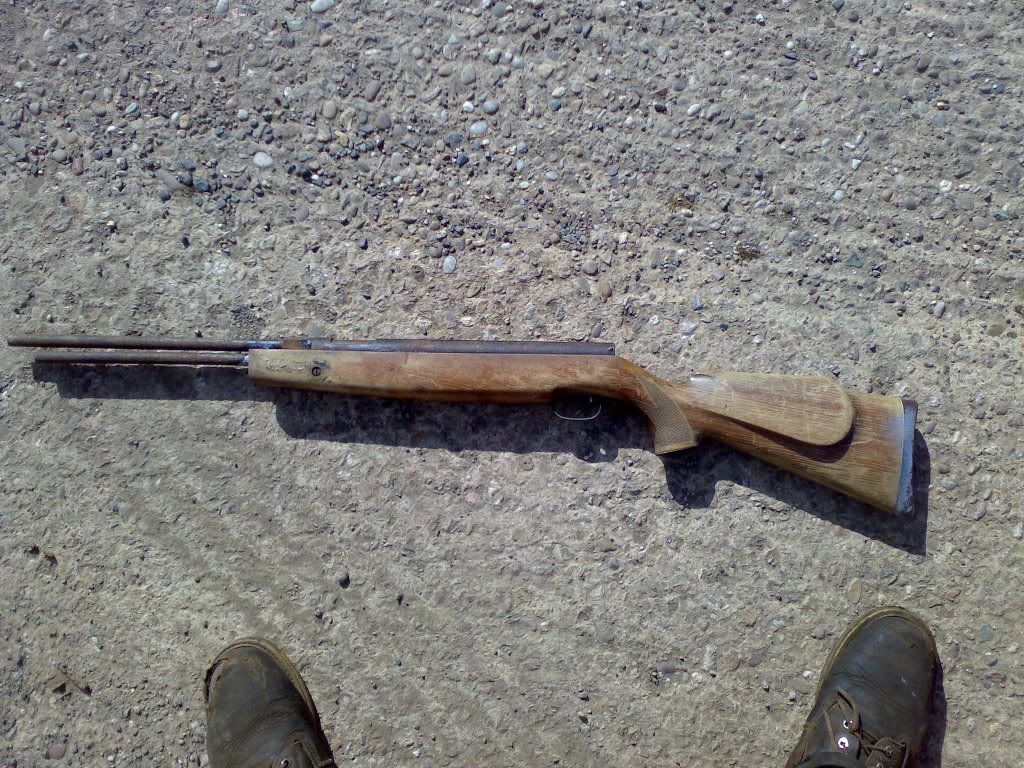 [/IMG]
[IMG]
[/IMG]
[IMG]
[/IMG]
She's all fixed up now.
[IMG]
[/IMG]
[IMG]
[/IMG]
One thing you may need to look for is wear on the cocking link --- if you have too much play the underlever wont pull the cylinder forward enough to put pressure on the breech seal, the easiest way to sort this is to put a shim behind the breech seal to get more crush.
All the best Mick