I have a Prod, removed the forehand grip, replaced the gauge with a T-fitting, put the gauge off to the left side of the Prod and at the other end of the T-fitting I added a 90* fitting and 1/8x27 to ASA and mount a 13ci tank regulated to 1800psi output, transfer port I bore out and valve body. I forgot how I bored out on the transfer port and valve body. I know I left the springs and hammer adjustment factory. I was getting 45+ shot at 700+fps on JSB 15.9gn from a 3000 down 1800psi
Let me look for my old post on forums.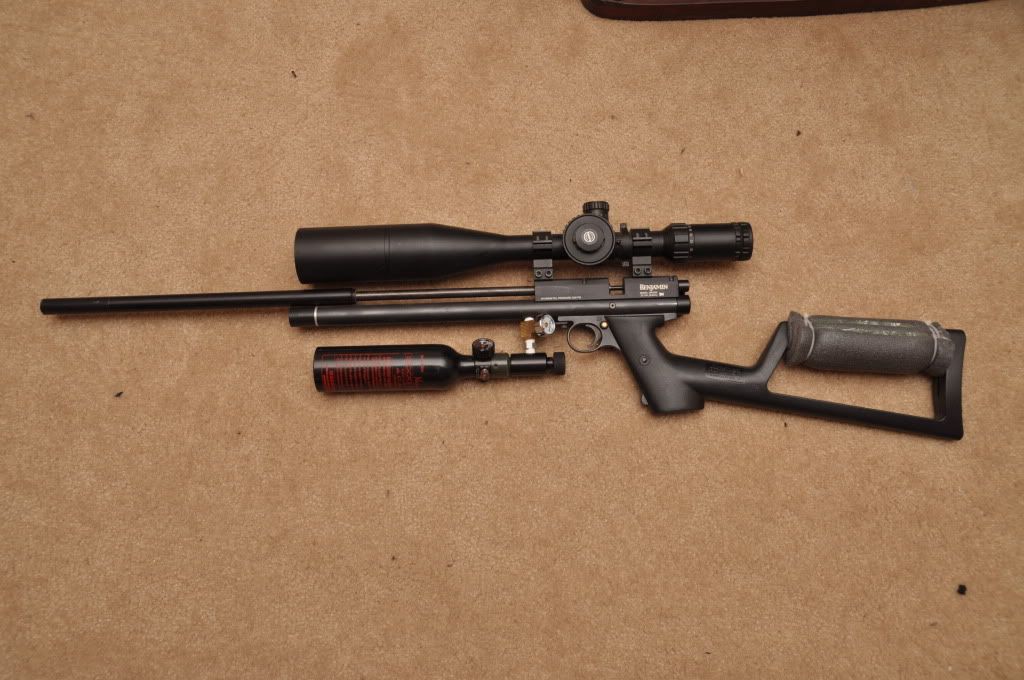 My old setup, its back to the stock barrel.