[IMG]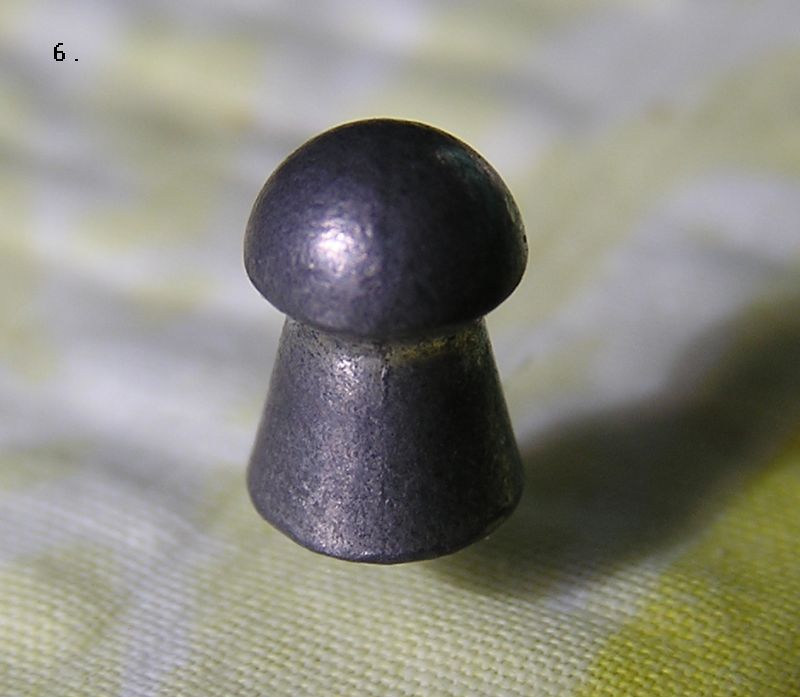 [/IMG]
I think they are a pellet with excellent potential. Many shooters are probably quite happy with them as they are, particularly if they only shoot at close range(say 50 sub yards).. But they could be better with a little more attention to the way they are manufactured.
Dirty pellets leave barrels dirty. Pellets that fight there way through dirty barrels at near the speed of sound impact the lead rubbish and then some/ many make spiral flights (see Ted's original video highlighting this). My own slow motion videos often show a little spiral beginning at around 30 yards.
Any off-centre lead mass exacerbates gyration which also promotes spiral flight.
I took 20 pellets at random from a tin and inspected them with a magnifier:.
Thirteen / 65% are full of lead particles to be either left in the barrel or blown out as lead particulate matter/ dust.
[IMG]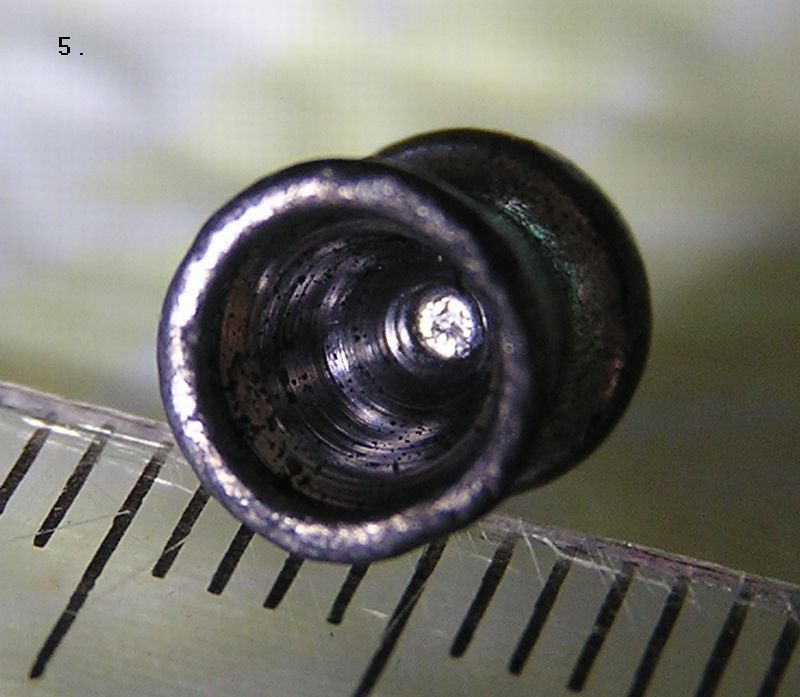 [/IMG]
The other seven / 35% looked like these pics of four different pellets;
[IMG]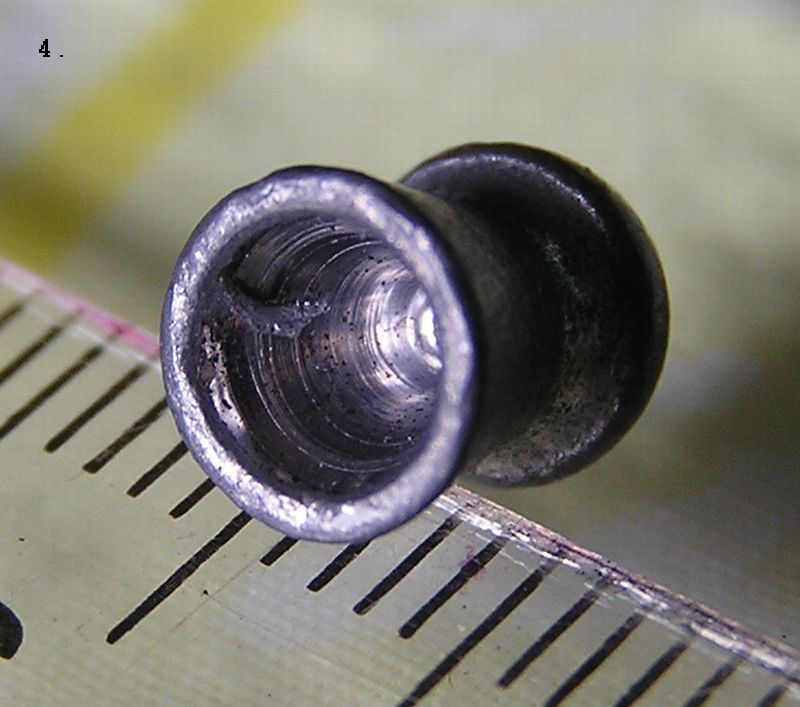 [/IMG]
[IMG]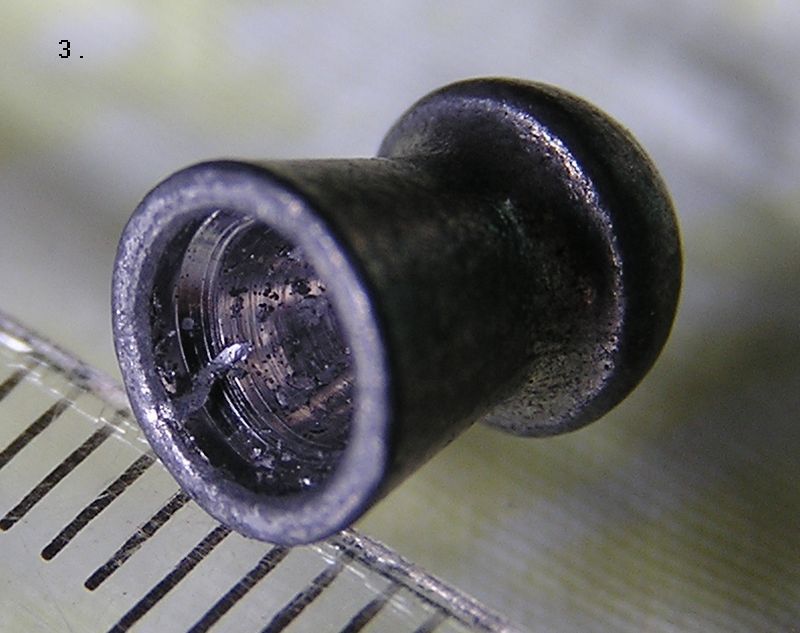 [/IMG]
[IMG]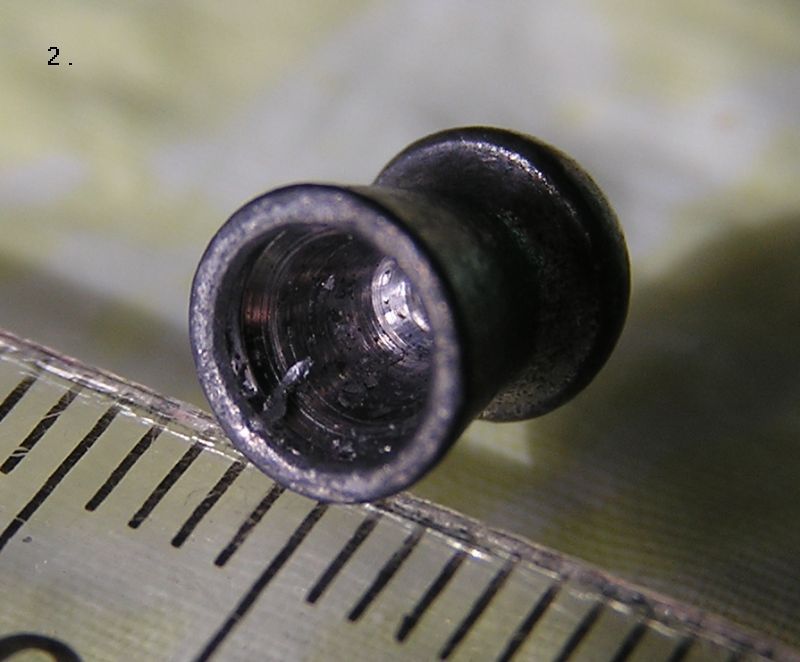 [/IMG]
[IMG]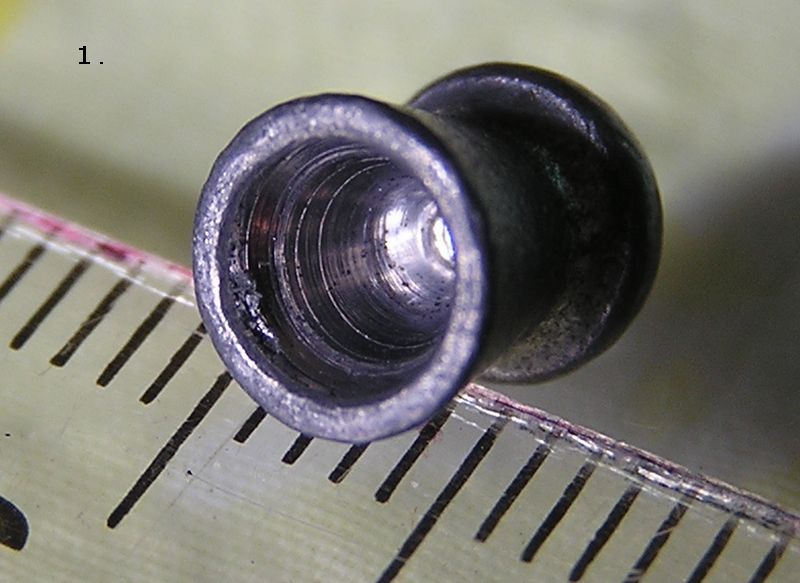 [/IMG]
Perhaps its time Crosman showed greater respect for the consumers and their needs (who enjoys washing drying pellets and digging out the rubbish) and had another close look at this potentially excellent pellet with a view to cleaning up its manufacture and quality control. It is a great design but could be better.
My opinion .......... KInd regards, Yrrah.