....well... almost done. Both of these need a few minor adjustments and polishing, but both function fine.
The top gun is a Hammerli Elite .22 in a Steyr AUG Airsoft stock. Wish I could take credit for the idea, but got it from another fellow who seems to be a wizard on bullpup conversions. This one needs just a bit of finish work. Linkage is fine and all works great.
Second gun is a Big Ed B50 .177 in a stock that was made for a AAS400. Need to do a bit of finish work and clean up the linkage a bit, but it does function...
Both have been fun projects!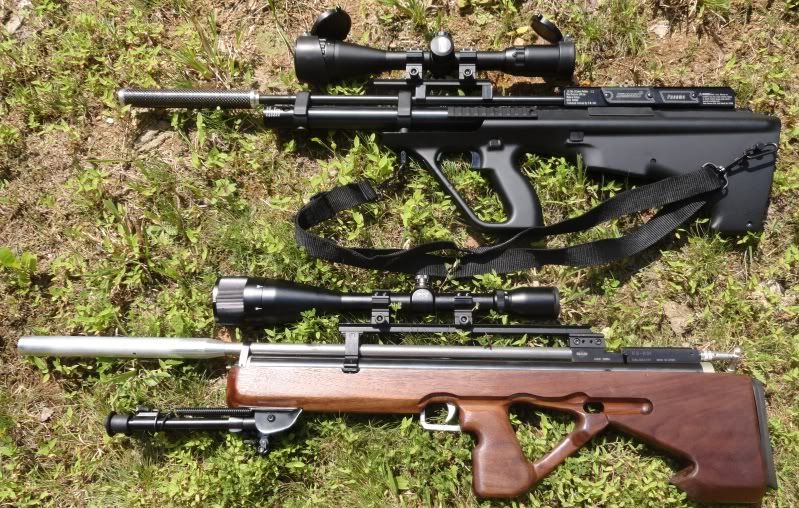 ____________________________________
All those who believe in psychokinesis, raise my hand.
Good judgment comes from experience; experience usually comes from bad judgment.