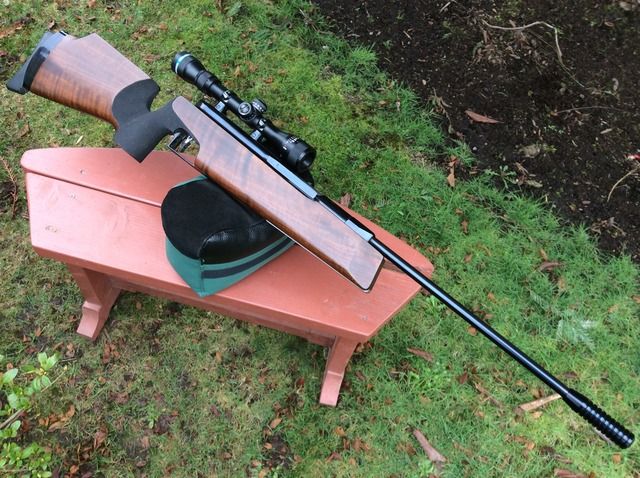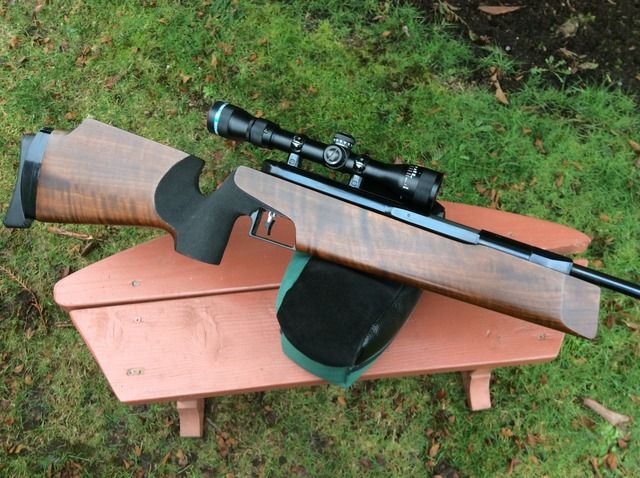 I set up to try some groups at 47 yards. First this scope is maxed at 7X power and there isn't enough elevation to bring the POI to the crosshairs so I had to figure out where to hold over to get it to hit the target stickers. I had to aim at the top of the steel for elevation and just center the FAT part of the reticle between the edges of the target for windage.
I shot this 5 shots each from the right to the left <<<<<<
I was soooo excited on that third from left hand target when the first 3 pellets hit the same spot, then I ruined the last two! ha ha ha!
The target stickers are 1" for size reference.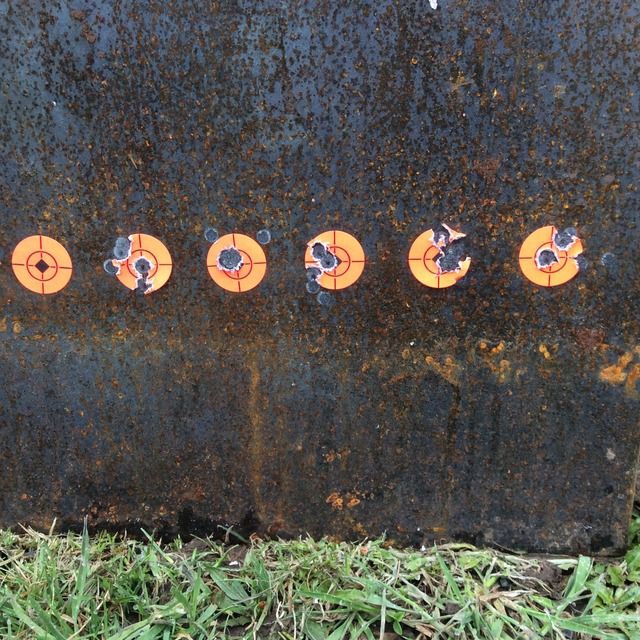 Brett