My T01 trigger version is currently sporting a Bushnell Trophy 6-18x (not the one in the photo). I am using a fully adjustable, one-piece mount from RWS. Not the original RWS ones, but the ones made by B-Square(?). I hate it. Two many screws to adjust for elevation and windage. Note how high the rear ring is to compensate for droop.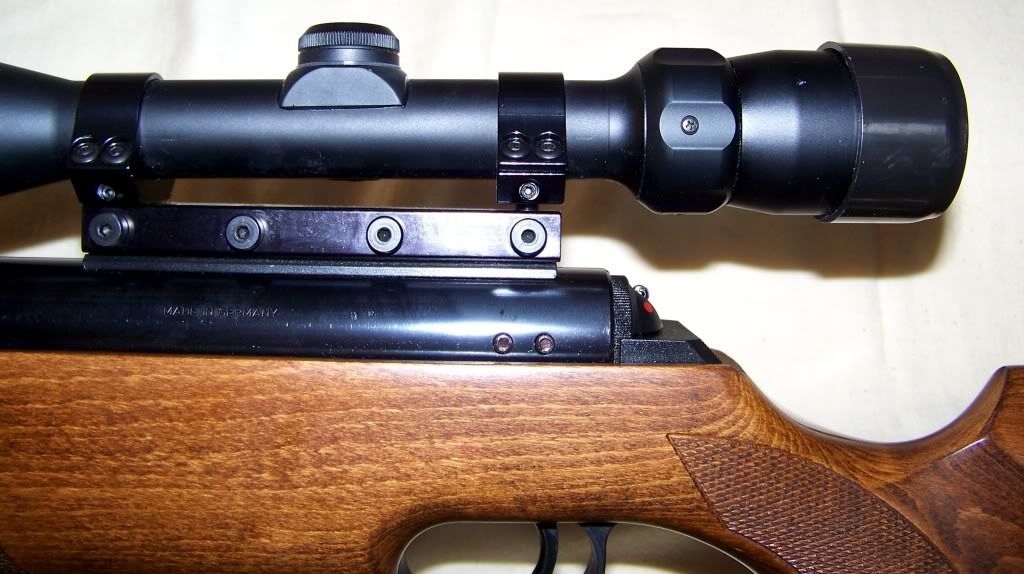 For pellets I use both Crosman Premiers in the brown box (14.3gr) and HN FTTs. Results are very good.
I have set up almost a dozen M54s in .22 for friends. I pellet test them all and they all do well with the CPs in the box (not the tin).
I always use the SportsMatch adjustable mount for folks now. It is easier to adjust (elevation only) and just as rugged. Most of the M54s I set up included a Hawke 4-12Airmax scope. Some folks opted for open sights. So far I have only had one scope failure.