Well...it can certainly go slow enough.
Change of plans : I'm short of 7.3's but have a large supply of 8.4's.
.177 200T ifle would be the one-piece stock (newer) version of on top. The old 2-piece stock is a .22 s200.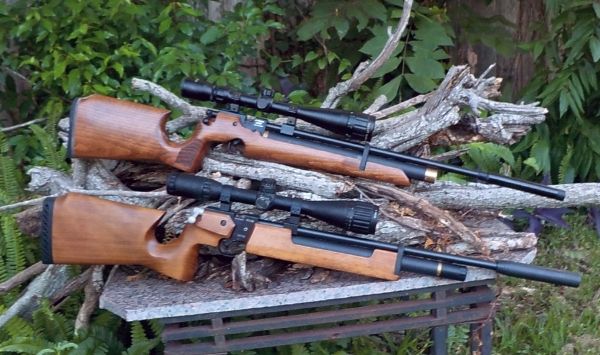 Also..no adjustable butt or cheek on these basic models.
1.Did not take off the scope and mount match sights or remove the LDC's.
2.Know where the "sweetest of the sweet" spot lives in this rifle (about 155-110BAR), the area most likely to produce the smallest velocity spreads (1 to 2%).
3.Filled it to 155 bar for each of the tests. Really hardly any effort as so little air was used to fire 12 shots at these speeds
4."Dumped" two shots into the a dirt pile just to let the rifle get use to the idea of a new setting.
5.Chronographed 10 shots.
6.Refill to 155BAr for each and repeat #3-#5.
Ran the screw all the way in until it stopped (but did not tighten it up like it was a scope mount..just barely feeling the end of the line).
Added turns in fractions.
Then put it close to where it lives its 12 foot pound life (although a little faster than it was...need to back it back down a fraction of a turn).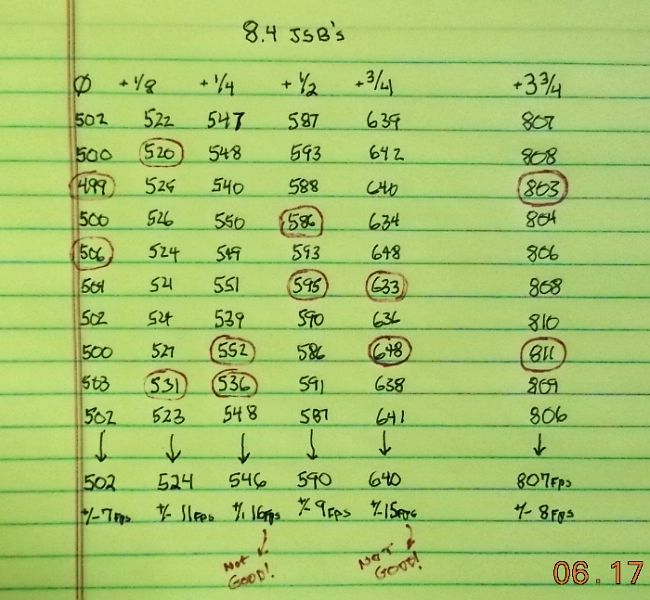 As for "why" some settings are pretty crappy in vel. variations and others much better...really haven't a clue. Might be the small test number...but it seems more than that is going on.
Ehh...rifles are picky.
You'd be on your own for figuring out shot counts, efficiency, vel. variation you can live with, pellet selection (although there are some very nice 8.1-8.2 WC pellets), etc.
But at least this one (which is abut as box-stock as it gets) can make the speed limits.
OK...at the first shot at the "0" setting (the "dump in the dirt" shots), I thought it didn't shoot at all. SAW the pellet hit the dirt pile, so I knew it did shoot, but with that LDC still attached, I really had initial doubts that it fired at all or was shooting so slow the chronograph would refuse to read it.
Hope it helped a little....made for an interresting mini-project for me.