The modern trigger is much more suitable anyway. I am primarily a collector of 50-70 era airguns and love double set triggers, deutsche stechers, as they are known. Not because they are better but because of the feel and character, the are the trigger equivalent of cocking a FWB 3oo . Wonderful to squeeze the rear a pound or two then just touch the front...snick-thunk. Most are based on the Mauser 98 sniper set up of WW 11 and were adapted to airguns primarily by Walther in the 52,53 and 55 series and by HW in a few early HW 55's. They are fairly rare in Walther's and extremely rare in HW's. I hear Hammerli made one but have not seen one and Diana made a sort of faux DT. Do not know of others.
Anschutz indeed made a 22 LR with DT's but did not make an airgun version that I know of..
[IMG]

[/IMG]
a HW 55 DT set
[IMG]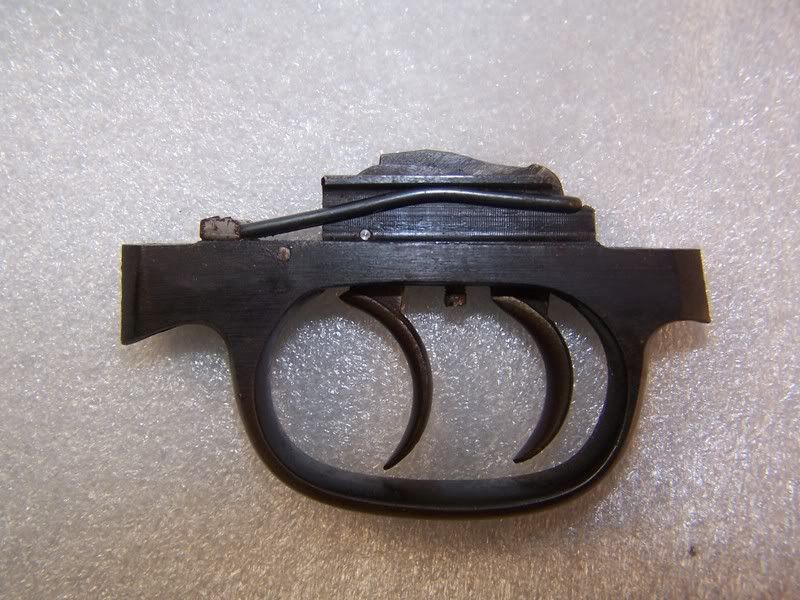 [/IMG]
Mauser K 98 sniper DT
[IMG]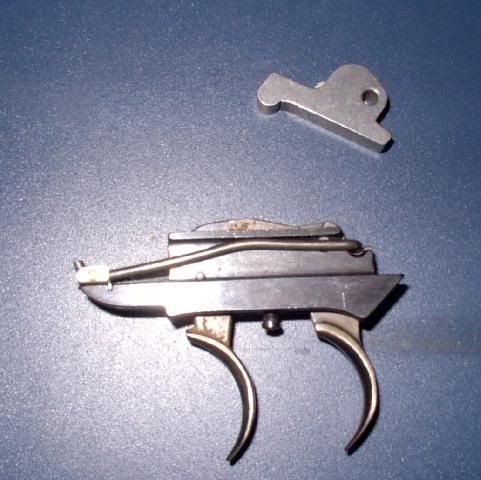 [/IMG]
HW 55 DTs ...These are almost identical to the K 98
[IMG]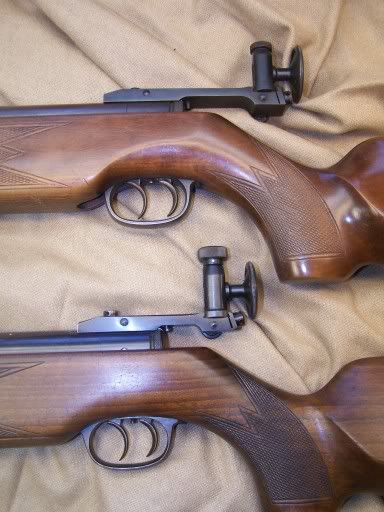 [/IMG]
And a Walther LG 55 DT.
[IMG]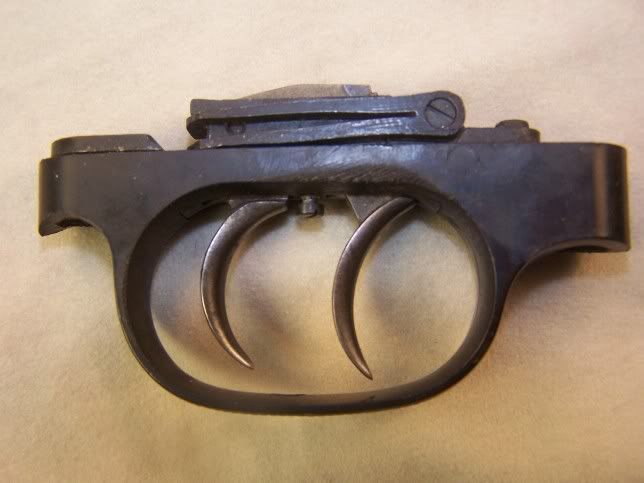 [/IMG]
Lastly one I threw together last week, just messing around in the shop..
[IMG]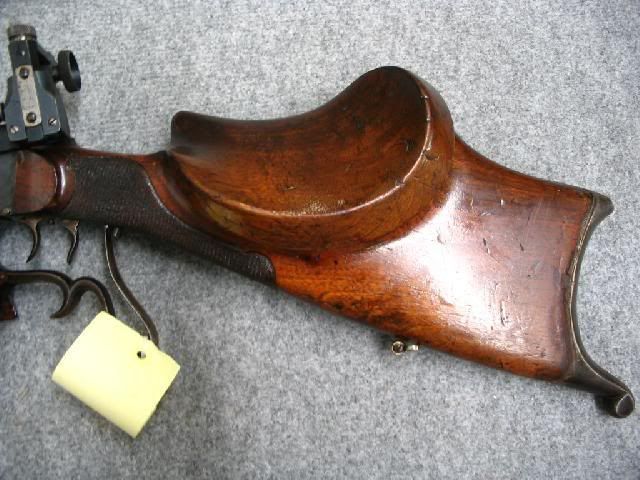 [/IMG]
GB