Hi guys....
I want to share with you the details of my weapon of choice for Hunter Field Target Class....
I am using a modified Air Arms T200 (I think is almost the same as the AA S200, maybe with different stock and other things that I don't really know about, anyway my friend Manolo González which is the one that modified the rifle told me that there is difference besides de stock).....
Well, let's go down to business!
My gear is:
1. AA T200
2. .177 cal.
3. 8.4g
4. Crony - 880 FPS.
5. 14.33 FPE.
6. Barrel - LW.
7. Brass Muzzle Brake/Diffuser.
8. Scope - Hawke Eclipse 30 SF 6-24X50.
Details:
1. This is a regulated rifle - This means that I can fill the air reserve all the way to 3,200 psi without any worries regarding changing my point of impact. Another good thing is that the rifle could give me between 50-60 shots per fill, but I don't like to push it to the limit (around 1,800 psi prior regulation) so in a normal competition day I will fill the air reserve 3 times, before my practice prior the competition starts, before the competition and at the middle of the competition, but believe me, this little guy..... if I want, I could shoot almost all the competition with it, which I don't do but if I have to I could.
My weapon of choice....
Rifle Regulator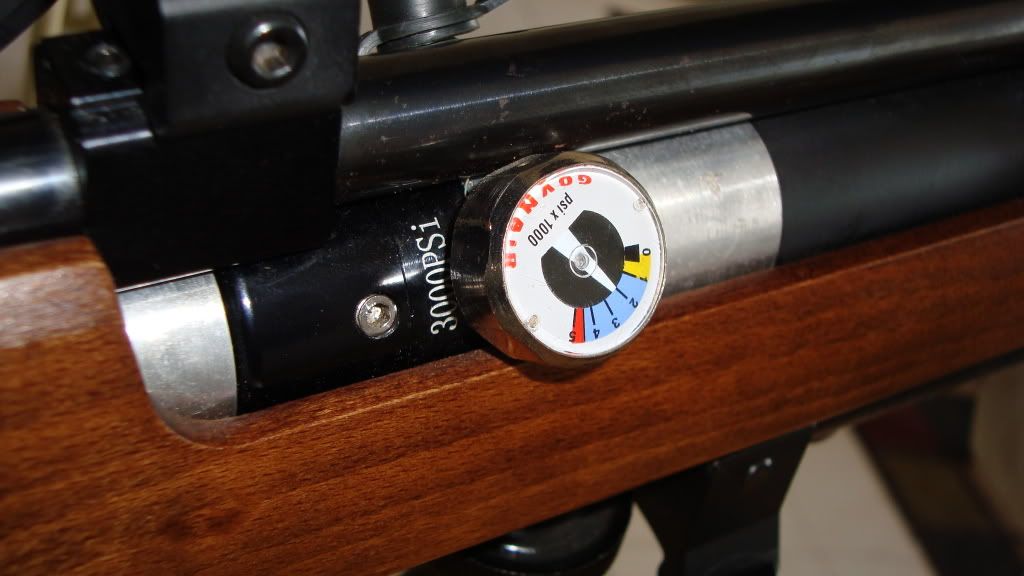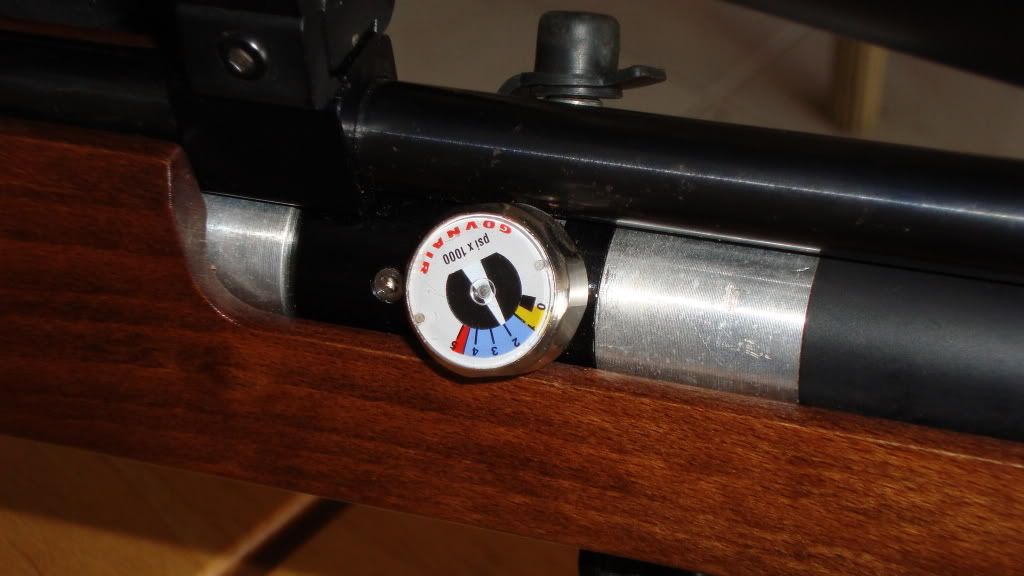 LW Barrel & Muzzle B....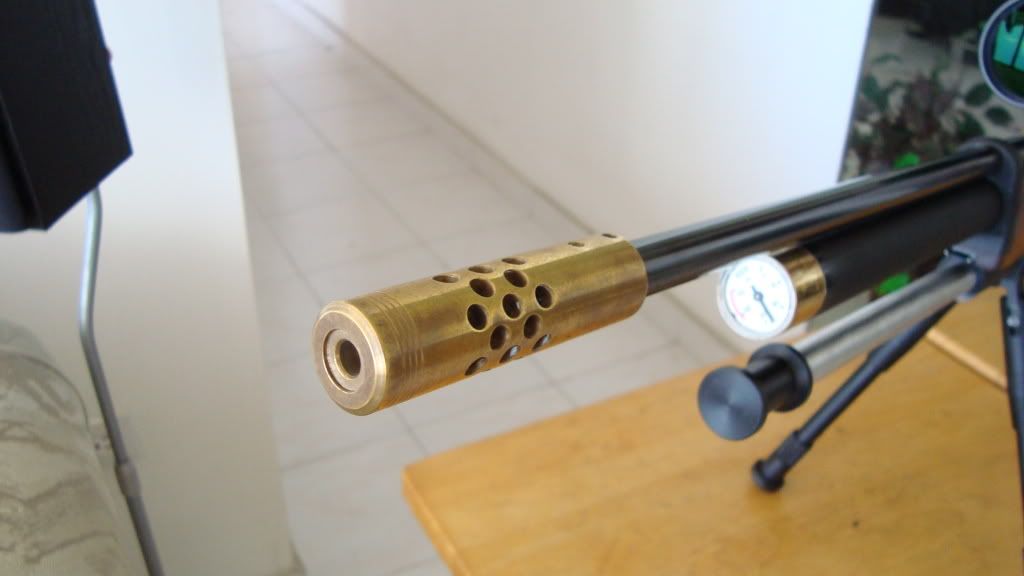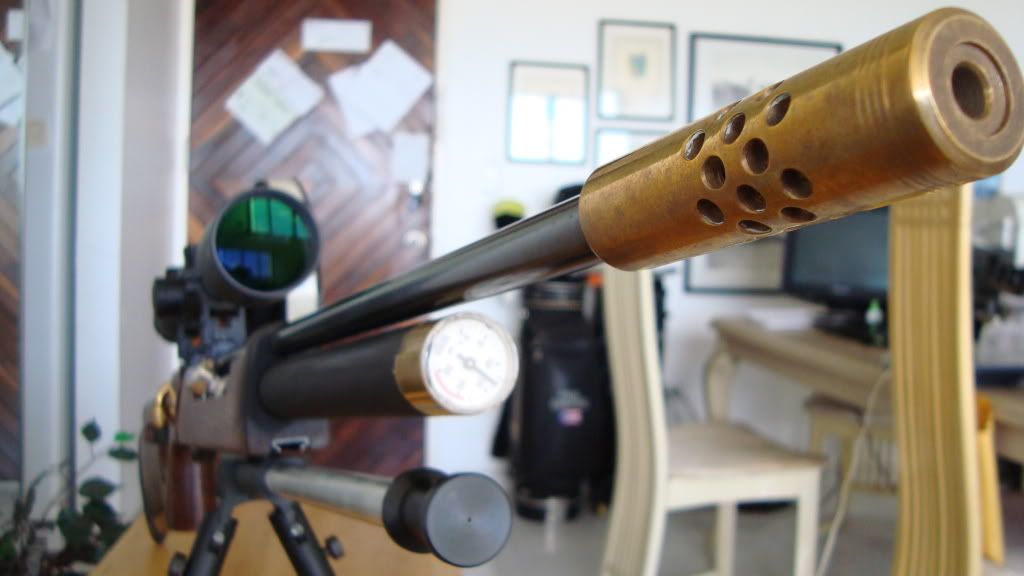 Hawke Eclipse 30 SF 6-24X50....
For me this is the perfect scope for the purpose, not as expensive as a Hawke Sidewinder 30, which I have in my backup rifle (Chinese QB79 with a JB stock....well but I'll talk later in other post), anyway besides that I can only use it up to 12X magnification, I love this scope for the clarity. The only thing that I regret is that I don't have a sunshade for the scope and maybe I'm wrong but I don't see a sunshade for this scope as a option for in the Hawke web page.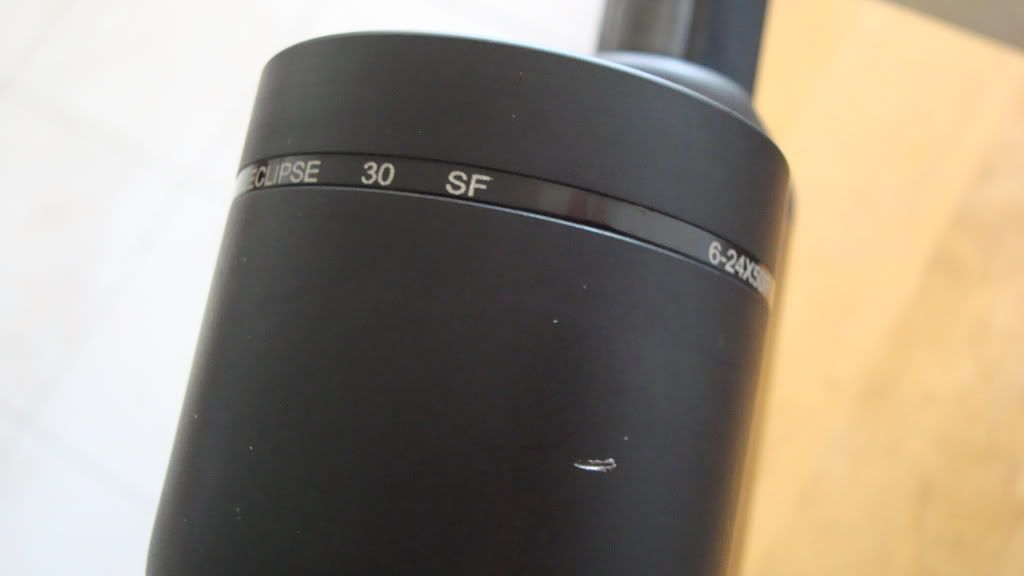 More pics...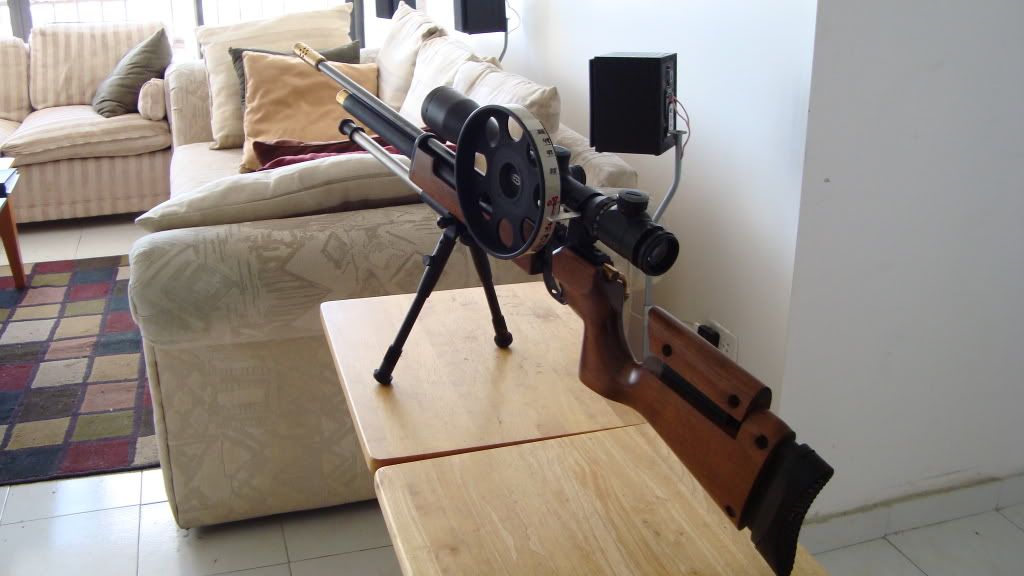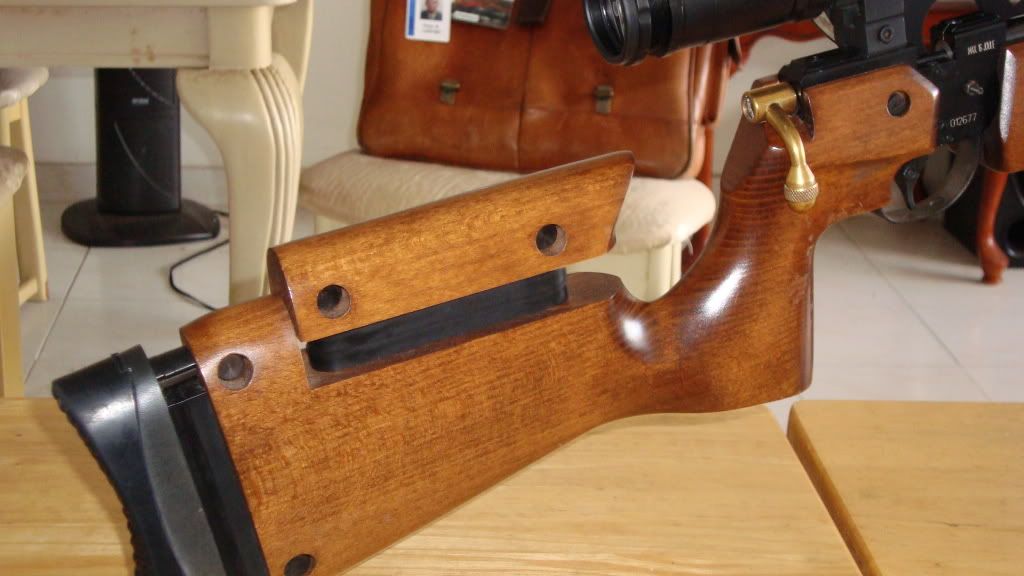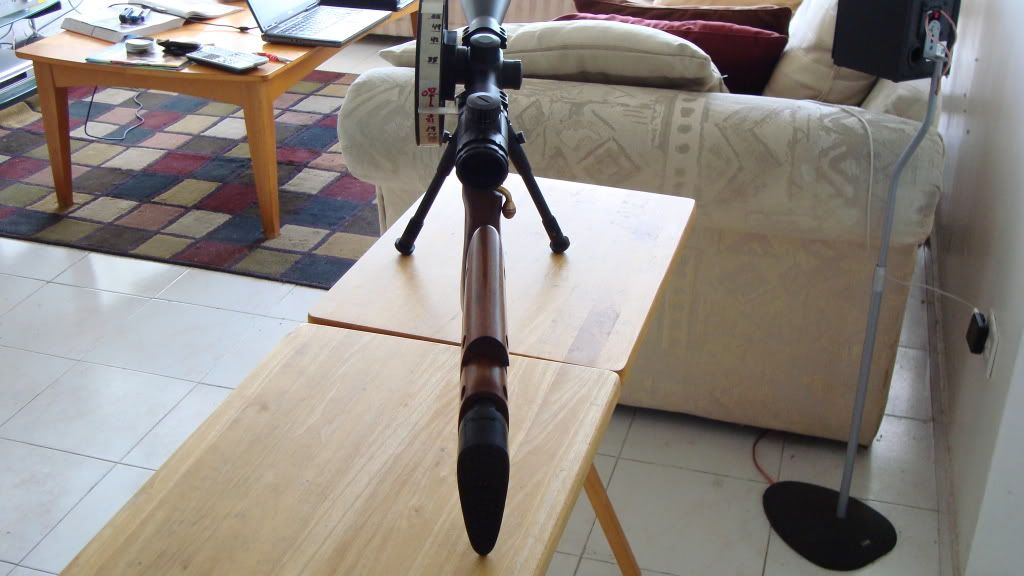 Guys, this little guy is an outstanding Hunter Field Target Class rifle, easy to handle specially in the forced positions during a match, but what really impress me is the accuracy of the rifle, I can knock down no covers with 3/8 of kill zone at 27, 35 all the way up to 45 yards....beyond this distance, I don't have the skills.....ji,ji,ji....lol...!!!!, I don't have any photos of a group for this rifle but latter on I will post some.
Last, I don't really know the details of the modifications performed to the rifle but for more details you could contact my friend Manolo González at mgonzalez663@ymail.com.
Enjoy....
Hit it hard and keep it on target....!!!!
Paul
Paul R. Canting