So i finally got the time to get this gun set up!
First up was a simple yet very effective fix for the barrel spinning
I drilled and tapped the top rail to 6/32 and used a set screw
Barrel is centered and doesnt budge when the SLRS is installed
Second i drilled a hole on either side of the reciever for some pressure to disipate resaulting in quieter operation.
I also added a roll of scotch brite to each segment of SLRS
I also added a Centerpoint multi Tac
I used dremel to loading gate area of grips its a TINY bit high not fully allowing gate to drop flat open
I backed out the HST nut
Both mine and my fiances guns are in .177
A fill of 3000 gets me 40 shots between 593 and 602 with an ending pressure of 1100
This is using JSB exact heavies
Accuracy with the multitac is pretty good
At 25 yards nailin the 1 in spinner 99% of shots
Its quiter than a staple gun and very back yard friendly
We shot 400 shots neighbor was in his yard and didnt know we were shooting until i told him we were.
So far loving the gun!!
[IMG]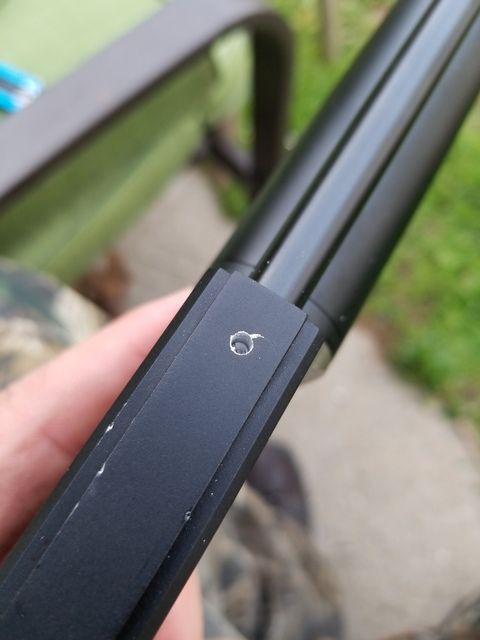 [/IMG]
[IMG]
[/IMG]
[IMG]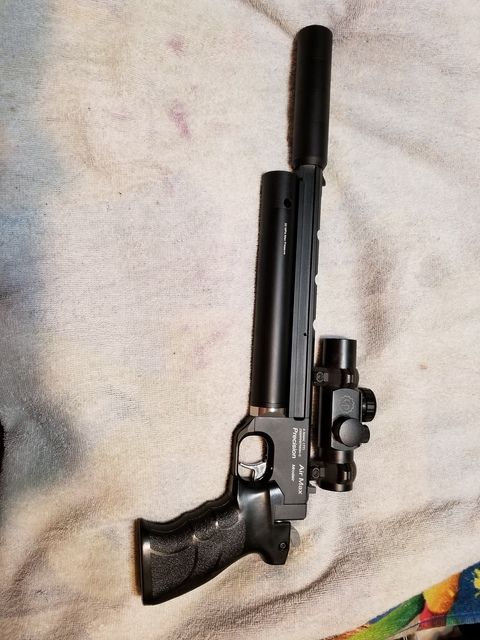 [/IMG]
[IMG]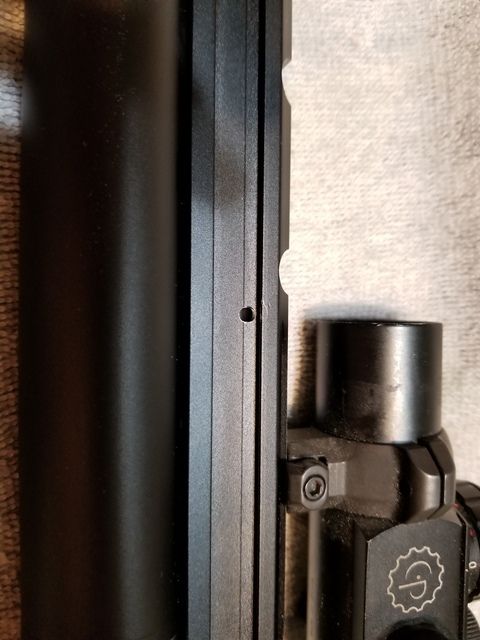 [/IMG]
[IMG]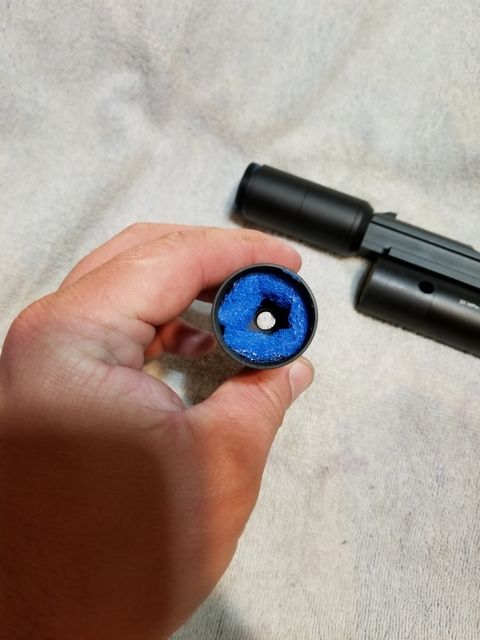 [/IMG]