Larry,
Glad you like the looks of my setup. Most find the shoulder stock rather crude, however, it works. As for info it is a Crosman Mark I Target pistol. See the markings here: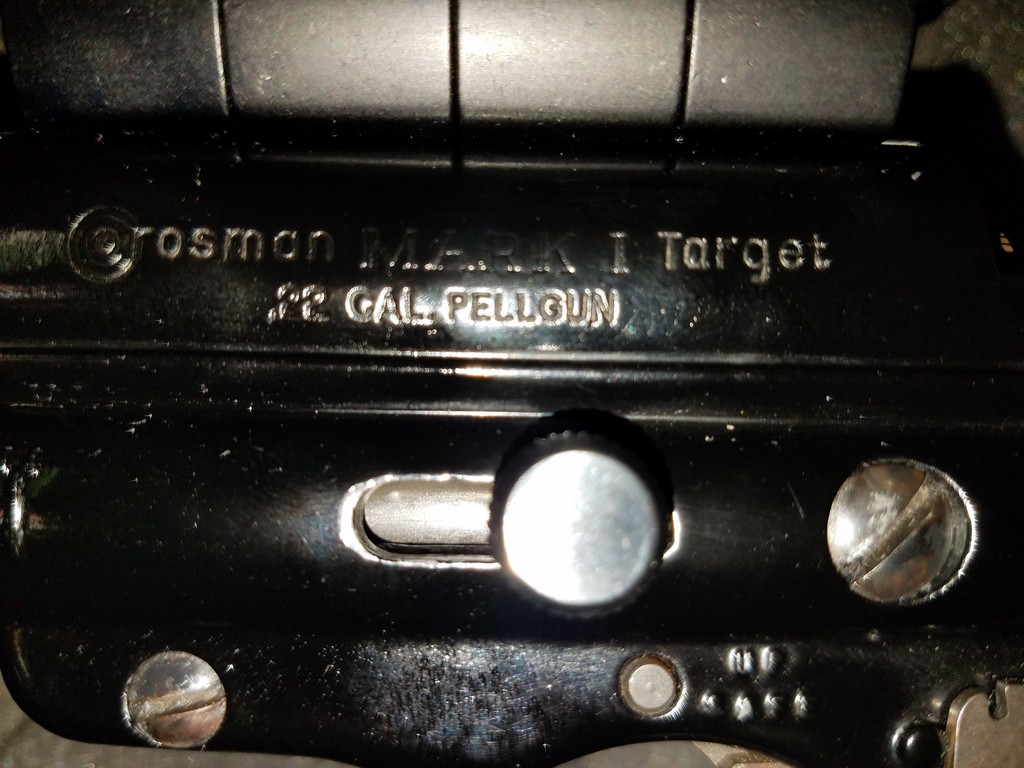 I ordered it from the dealer new about 13+ years ago. Back then I was into a phase of how long can a pistol barrel be – the owner told me 17 ½" was the longest he felt the valve would support. So that is what I ordered up. I also opted for a four baffle non-removable front brake with front blade sight and it has adjustable rear sight if I want to shoot open sights.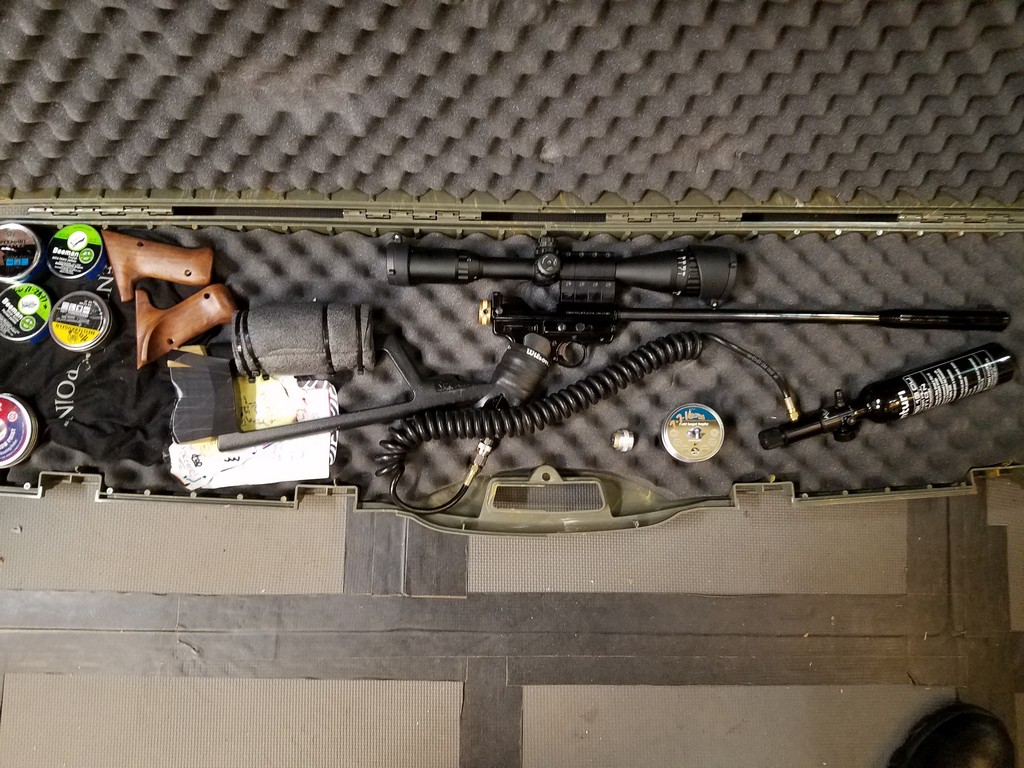 It is a .22 and loves most any ammo that I try. It shoots the one here especially well with little change in poi except for the heavy Kodiak pellets – they hit low.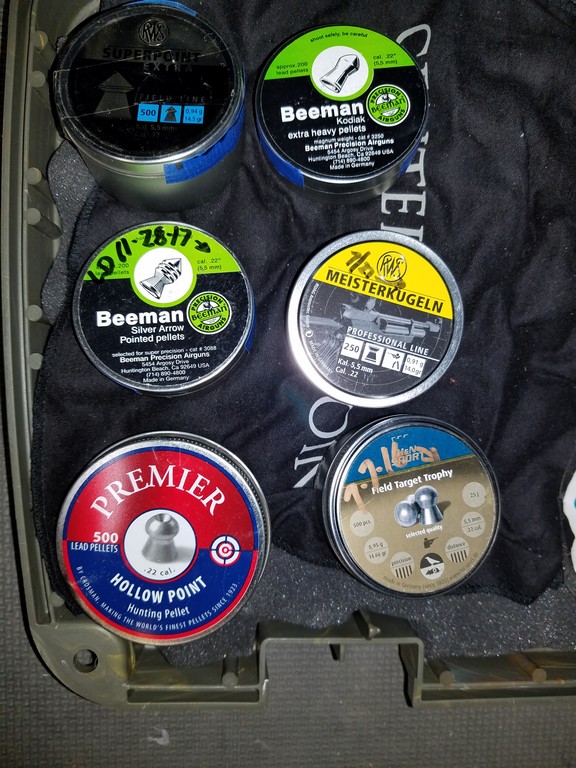 It come ready to run on CO2. You get a cap that would allow you to not have anything hanging down from the bottom of the grip area. That works well, however, this morning it is now only 45 degrees and foggy. So being able to shoot off HPA is a huge plus. Currently I am using the optional "bulk adapter" that the dealer sells and then just use paint ball coily hose with quick disconnects etc.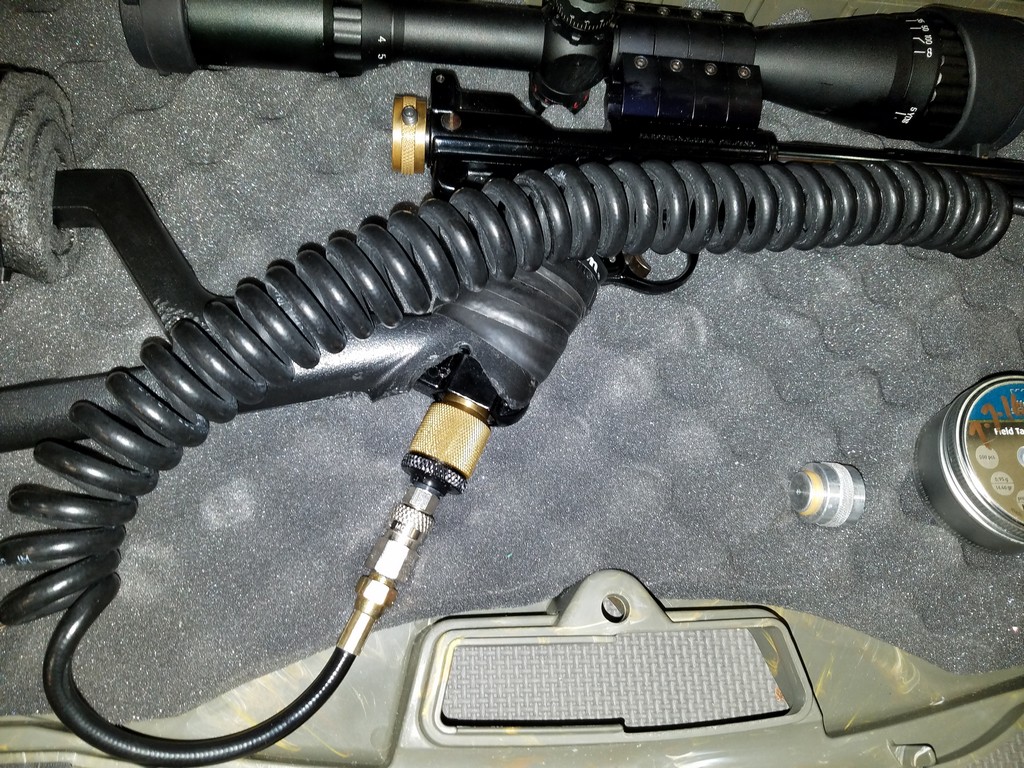 The gun is really sold as a pistol. I use it as a carbine because I can shoot further and better with the longer barrel. I do, however, have a shorter barrel for those pistol days. Here it is with a 13 ½" OAL barrel and some basic grips.
You get a bunch of options depending on how you configure it. If you are interested in any more info email me and I will be happy to share. You can reach me at (please decode) 22 cal LD then the @ symbol followed by gmail etc…
Hope this helps.
~GOD BLESS~
john