I make LDCs for most airguns including the bigger bores, my shorty 1 inch diameter LDC's are $65, all of my prices include powder coating and priority mail shipping.
Due to the sudden change in rules I have not had time to design anything so please forgive this quickly put together page.
Custom made LDC for Air Arms S410 start at $100 for the length shown.
My middle sized LDC is $90 for sizes up to 8 inches long.
My larger LDC is $135 for the 9mm, .308 and .45 calibers.
New prototype Carbon Fiber shroud for the Hammerli Pneuma, let me know if you would like one, $120 plus shipping,I will need to find a supplier of Carbon Fiber tube if there is any interest.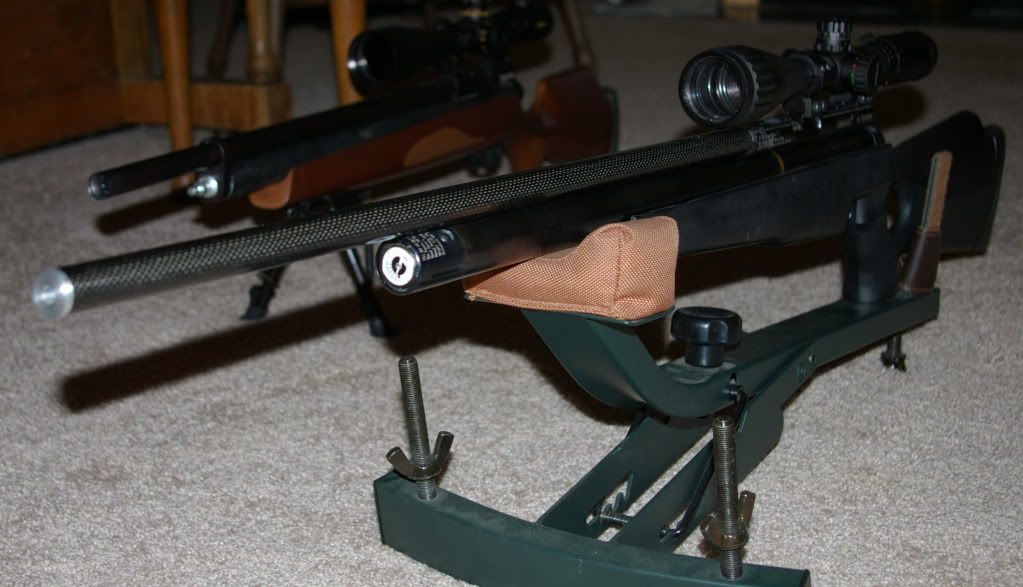 This is a fun hobby for me and I try and make sure I make something that works well and also looks good on your air rifle. I am constantly working on new designs and developing new ideas. If you have an air rifle, or pistol and would like something other than a regular style LDC let me know and we can talk about the options.
Please feel free to contact me by phone or e-mail, I enjoy the interaction with my fellow enthusiasts and will try and come up with something for even the smallest of air guns. I also make adapters and shrouds, shrouds are dependent on the length you want as I am limited by the size of my lathe, but call me and I will see if I can help.
I hope by the next billing cycle I will have had a chance to talk a family member into designing a half decent page for me, thanks for taking the time to look at my page, all the best, Neil.
MY thanks and appreciation to Steve for helping me put together a banner add and for taking the time to walk me through the process.