New Generation 6 Texan .457 sound moderator.
http://talontunes.com/shop/texan-shroudmoderator/
$195.00
Built on our proven Talontunes technology for the best Air Force shrouds available.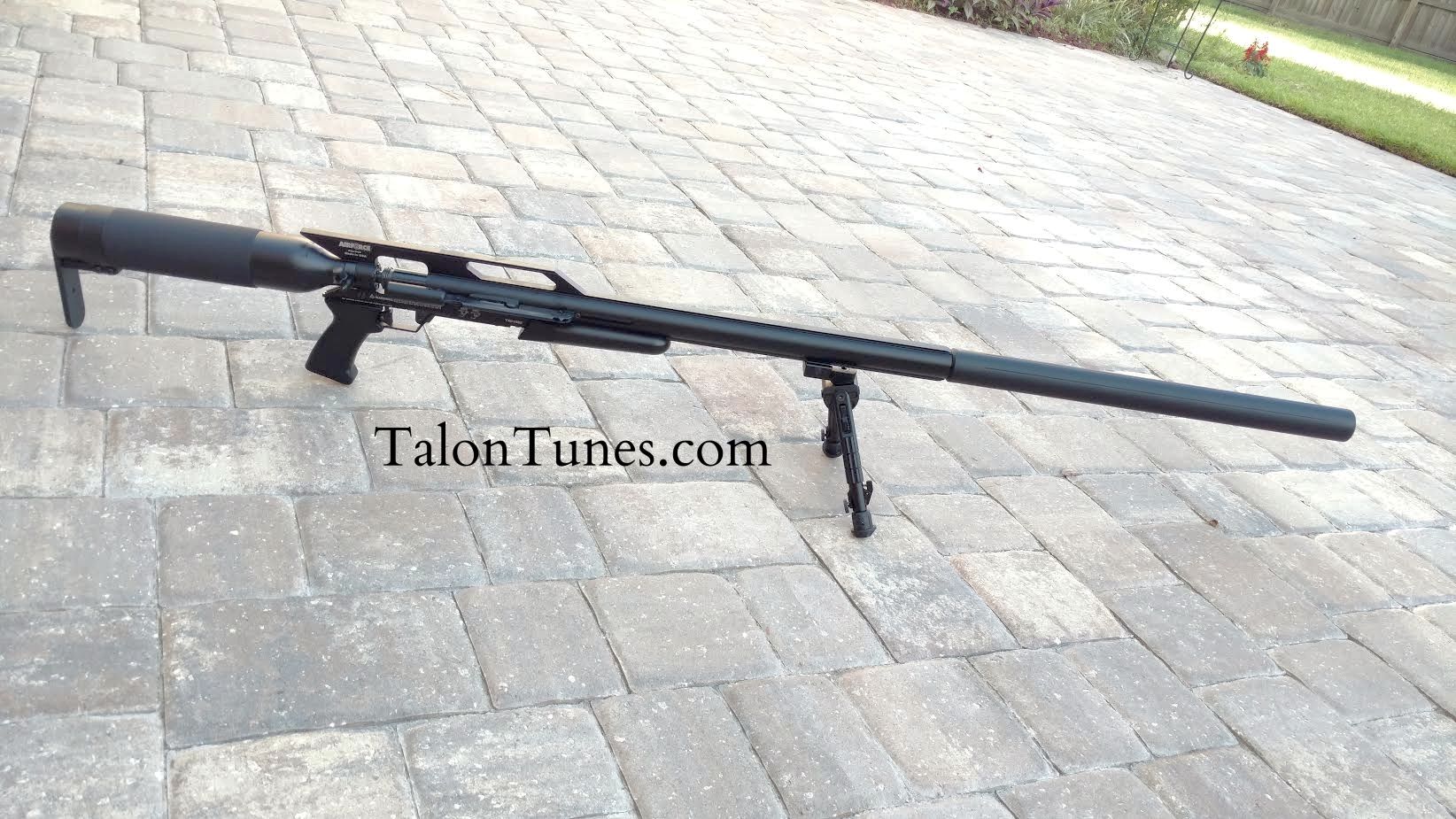 360 Degrees of venting, expansion chamber and five baffles.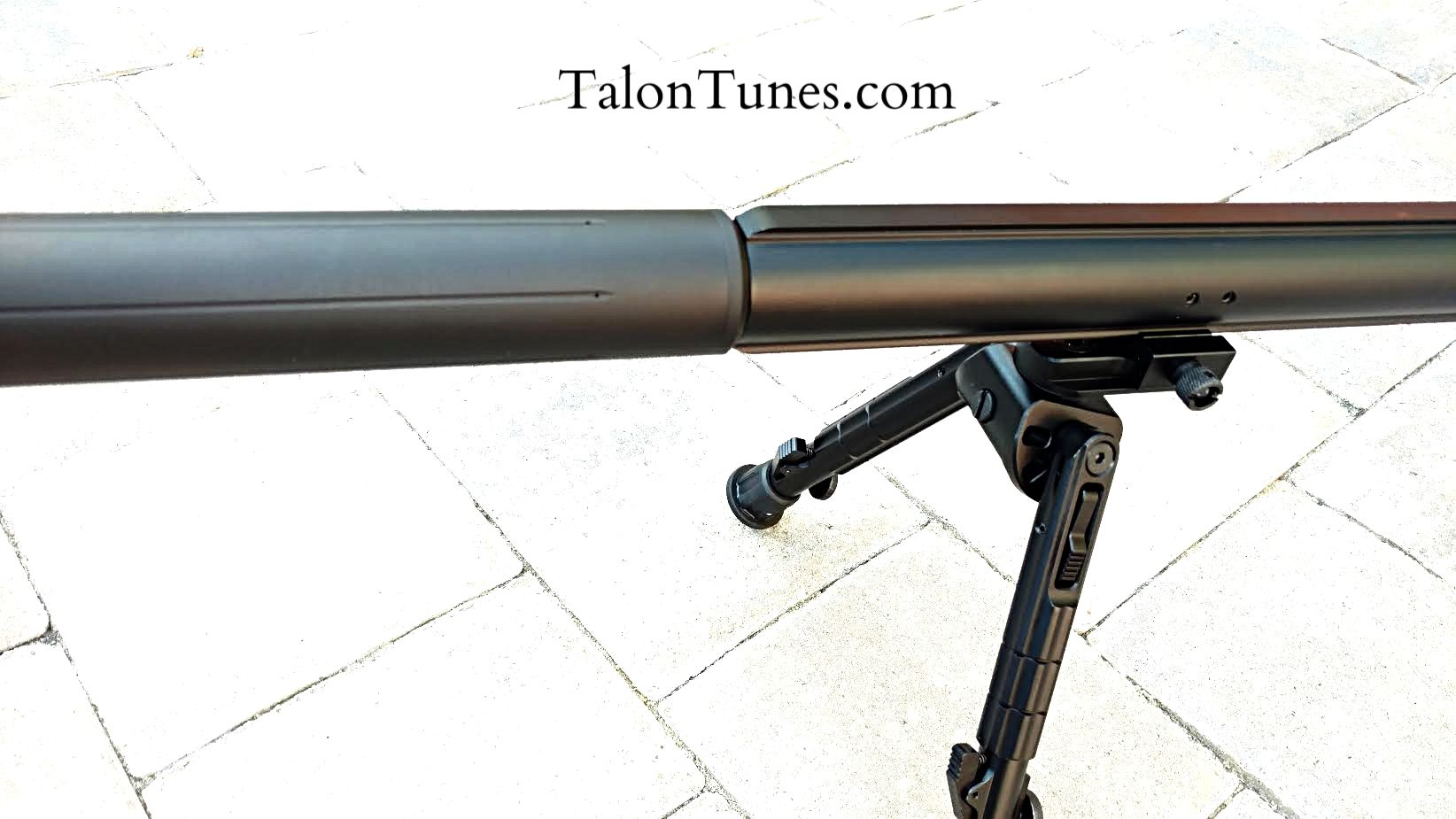 Will reduce the massive blast of the Texan 5o-60%
Weight is 10 oz.
Secures with a single set screw.
Talon/Condor Tunes Here