Shoebox Compressors, all GUARANTEED BEST PRICE!
From mild to wild, we have all your compressor needs.
We carry and stock all the quality brand compressors. From the inexpensive Freedom8, up to the unbeatable in performance Bauer.
I always suggest looking for a cheap local shop to fill one's tank versus purchasing a compressor, as compressors aren't cheap. But
when you decide that you need (or want) a compressor, we have the largest selection, and GUARANTEED BEST PRICE.
Freedom8 Compressors (Ready to Ship) only $1149!!!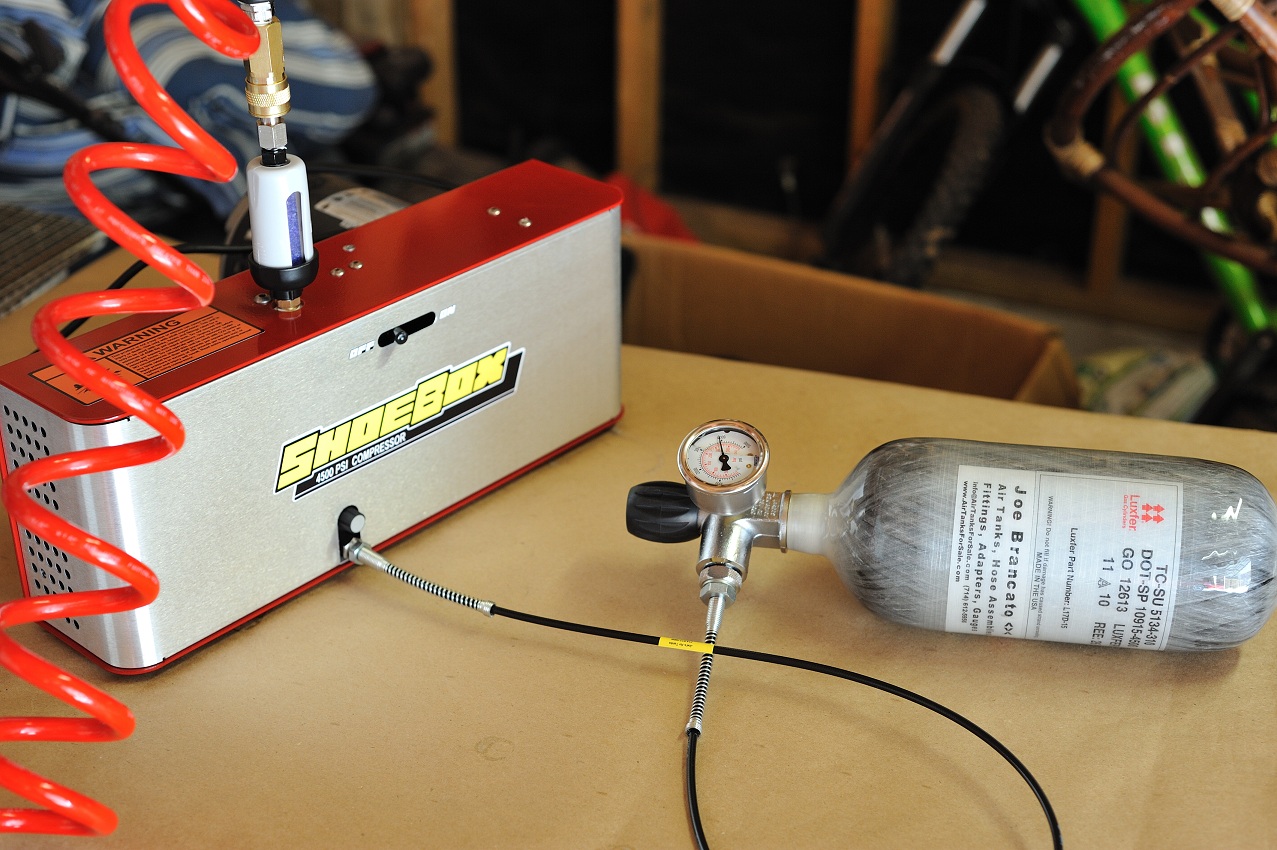 To receive notifications of the latest Airgun and How-To videos, and discounts and updates on my products, please "Like" my FaceBook page at
https://www.facebook.com/AirTanksForSale


Joe Brancato 714-907-0067

For AirTanks, Custom Hoses, Fittings, Gauges, etc.
please click here http://www.AirTanksForSale.com