That's right Guys,
For those who have been waiting for the new items as seen at the 2017 IWA show in Germany, we have you covered.
First, let me introduce you to the AIRMAX DOMINATOR Series.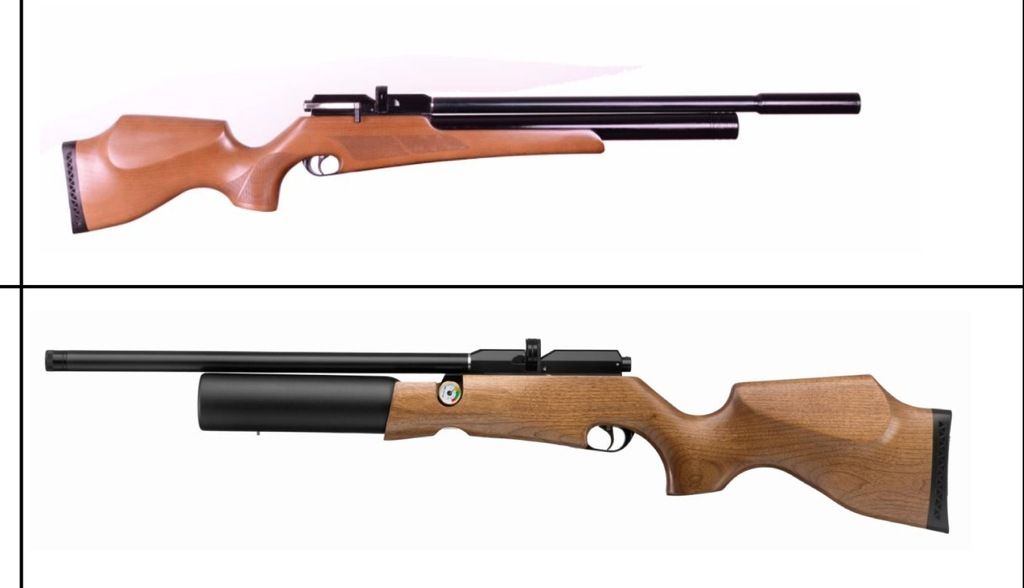 The Airmax Dominator, features a traditional Airtube design.
It comes standard, as a regulated, side lever, MULTISHOT pcp, with an extended LDC. that offers performance and specs not usually seen at this price point.
Pricing on the Airmax Dominator, for this very limited offer is 489.95 and we have a package deal with a spare mag for just 10 bucks more.
The Airmax Dominator MK II, features a bottle fed air supply for more regulated shots per fill and priced at 569.95.
Also in this shipment, is our new ultralight, ultra powerful side lever MULTISHOT Bullpup
The Mrodair P-15

The P-15 supports a 3625psi fill pressure, with its large titanium Airtube and is also regulated.
For our customers, we brought in just a few in both 22 and 25 cal
Pricing on the P-15 for this very limited offer is 589.95 and we have a spare mag offer for these first shipment for only 10 bucks more.
Here is a link to more specs and features
http://mrodair.com/hot_new_items_from_iwa_2017
Also, for Mrodair.com customers, here is a link to our webstore to purchase.
http://yhst-139878093962642.stores.yahoo.net/newitiwa20ai.html
We have a very limited supply included in the current shipment, in both 22 and 25 caliber at this pricing for exsisting Mrodair.com customers (10 of each caliber only)
The official release, is August 22nd, so get your order in now and secure yours before these are gone.
We were able to secure a small number of these from the very first full production run in the larger calibers guys, and is all we could get this quickly.
This is only a small portion of what is included in our newest shipment, and you can see even more, including our new electric powered portable HPA pump at.
www.mrodair.com
"Stay Tuned"
We Are Mrodair
Mrodair.com LLC
Max@mrodair.com
1-870-678-3261