There's been entirely too many Tool Gloats in here!
by

Like this one.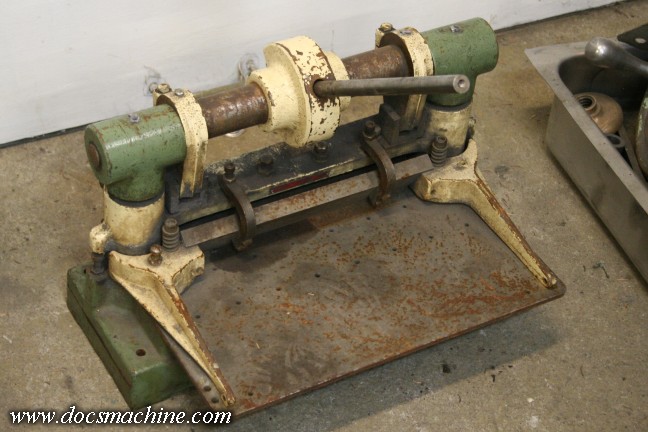 Di-Acro Model 12 metal shear. It's a cam-actuated "guillotine" style shear, 16ga capacity and a 12" wide throat. Weighs about 120lb.

Missing the handle (that's just some random bar stock) and the depth stop, but those are easy to fabricate. Blades are also a bit dull, but that's what all the grinders are for.


Did I need it? No. But could I pass it up for a measly $100? Also no.
(They go on eBay for $750 to $985.)

Doc.



Posted on Oct 19, 2011, 9:40 PM

Respond to this message

Goto Forum Home

Responses
Well.... , Oct 20, 2011
Not enough Tool Gloat! More Tool Gloat! MORE Tool Gloat! Too much Tool Gloat! n/t. velociostrich, Oct 20, 2011
There is nothing wrong with wanting tools I will never use. , Oct 20, 2011

And how can you know..... Dredwolf, Oct 21, 2011