.... Maybe.
by

The Compact 5 CNCs are kind of a workhorse teaching unit. They're small (as in work envelope) but bigger than most of the Taig or Sherline offerings. I don't know about the software, other than that there's several generations- the onboard computer, as those two seem to have, a more PC-like mated computer, and a PC-like standalone computer. The latter two, as I recall, take the old 5" floppies.

I've heard they're mechanically pretty good machines. Built well for their size, with decent drives and such. They were designed and built as training machines.

However, like any computer-controlled device, if you can't plug it in, boot it up, and actually run it before buying, you're taking a big chance. It may be 100% mechanically sound, but if some proprietary driver board is smoked, it might cost more than you paid for the machine to get a replacement.

The flip side of that is that Compact 5's are fairly common. Parts aren't what you'd call "abundant", but they're available, and not too horridly expensive.

The non-CNC lathes are parts. If you can get one for, say, $50 or less, and you can make sure you can find the tailstock, compound and all the carriage pieces, it might not be a bad little project to play with. They appear to be around the size and style of the common 9x20" Jet, Grizzly and Harbor Freight desktop lathes, though the photos are weirdly distorted so that's kind of a guess.

The other item (#4707) isn't a grinder, it's a Rusnok mini-mill (image from Lathes.co.uk)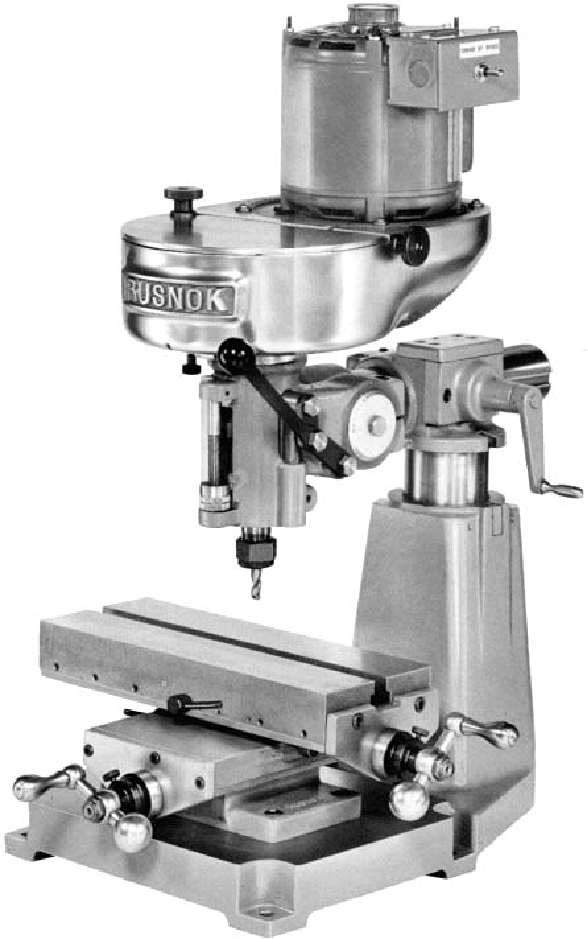 If we correct Vee-Dub's distorted photos, we get this: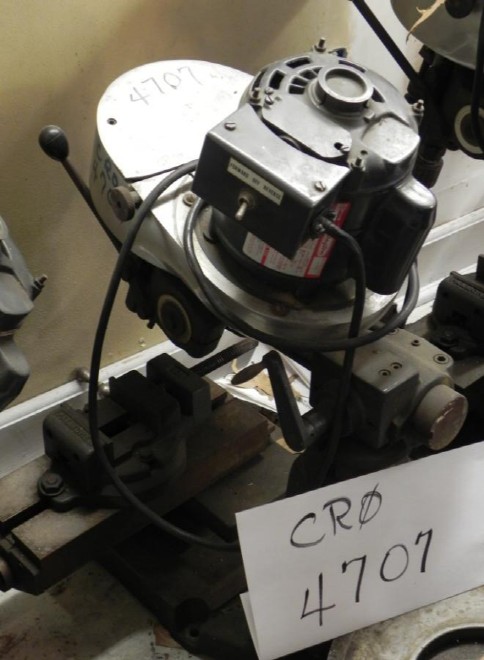 These are worth something. Hell, I want one of these.
They're small machines, with a work envelope not much better- and in some cases, smaller- than the typical Sherline or Taig, but they're built considerably stouter. They're excellent tiny mills, and if in good shape, can do very precise work.

If there's any attendance to the auction at all, chances are these will go for $500 to $800 each. If you have the cash, and want or could use a small desktop type mill, go for it. Heck, if you could get 'em for $200-$300 each, buy as many as you can afford and resell the extras on eBay. For that price, I'd buy one and pay you to ship it up here.


Doc.



Posted on Feb 2, 2012, 3:32 PM

Respond to this message

Goto Forum Home

Responses
As of right now (online Auction). , Feb 2, 2012

Auctions.... , Feb 3, 2012

Emco lathes. EVguru, Feb 3, 2012
grab the Rusnok mill ..... B, Feb 3, 2012

Yeah, a buddy had one... HTRN, Feb 3, 2012

There was one locally for sale ..... B, Feb 3, 2012

They're also commonly put on small horizontals. HTRN, Feb 8, 2012