Smoke...
by Doc Nickel

The "smoke" in this case is a bit of artistic license, helping denote that yes, it was Tawny that shot Pirta. Considering what a mess last week was, it helps remind the reader what was happening.

Although, in reality, yes, given the right conditions a barrel can indeed "smoke". If it's somewhat humid out, the cool air of the shot can cause moisture to condense, forming visible vapor.

Here's a photo I scanned a while back, out of an old copy of Paintball Games International: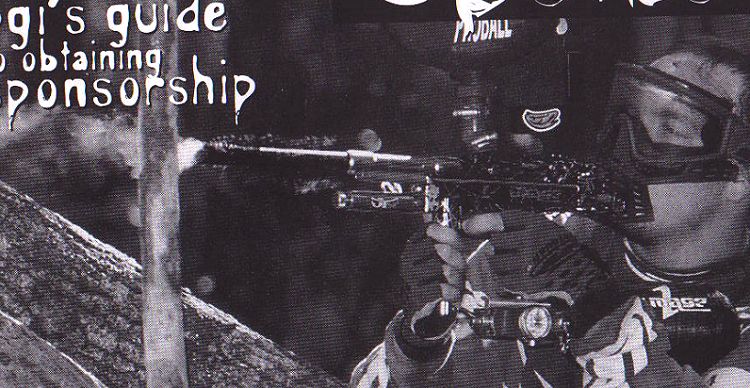 I scanned and posted it years ago, in an earlier Guild discussion on two-piece barrels. I showed it as evidence that, even though the tip portion of the barrel is larger than the ball, that some air was indeed forced out of the ports- which showed that there was at least some pressure still behind the ball as it travelled down the ported-and-overbored section.

Note the little wisps of vapor along the barrel- note also it's a pretty humid day, as the guy's goggles are also badly fogged.

Here's another from my ancient archives, taken at one of Sec7G's events back in... what, '96 or so?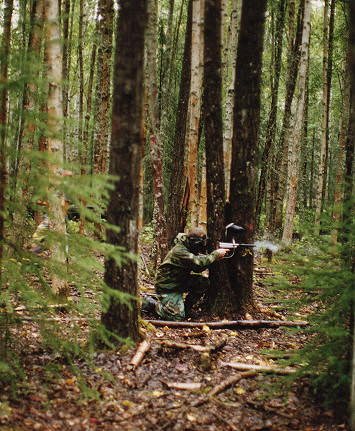 Again, kind of a humid day, and you can see that the marker produces a small cloud of vapor as it fires.

Keeping in mind that, in comic time, it's still very early morning, so it's not unreasonable to assume it's still a bit cool and humid.

Doc.



Posted on May 22, 2012, 3:46 AM

Respond to this message

Goto Forum Home

Responses
adiabatic expansion! (nt). icouldbeahero, May 22, 2012