There is one good thing about today's gas prices...
by Doc Nickel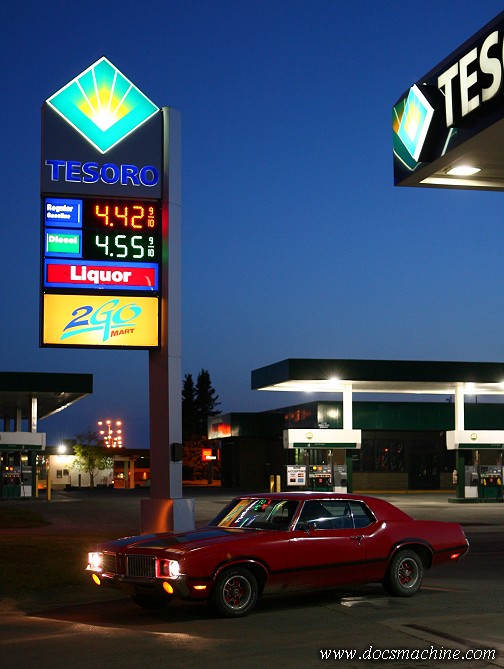 -Yep, that's the real thing, no photoshopping of the numbers.


One number isn't that chancy, it was $4.42 a few months back on it's way up, and I regretted not snapping a photo then. But both prices? That's long odds- I was practically obligated to stop in for a pic.


(For those listening at home, the high-performance version of my car is called a "442". It's like a "Z-28" Camaro. And the best version of the 442 has a big-block V8... which displaces 455 cubic inches.)

Doc.





Posted on Jun 22, 2012, 1:53 AM

Respond to this message

Goto Forum Home

Responses
Or the third option. jwhouk, Jun 22, 2012

Well for one thing. Renegade_Azzy, Jun 22, 2012

Minnesota gas-a-holic porking. MephitMark, Jun 22, 2012

If they did that here in PA. Renegade_Azzy, Jun 22, 2012

Naah, not the third.. Lis, Jun 24, 2012

Personally.... Chris, Jun 22, 2012

WAG. Curt, Jun 22, 2012

Details, details.... Doc Nickel, Jun 22, 2012