scarfed taper?
by ta2maki

Just thinking aloud from the peanut gallery.

At first, I imagined 'scarf' having each end of the joint grinded down to half thickness, then the 2 halves stacked on top of each other. Like what this guy did.http://softsolder.com/2009/07/17/silver-soldered-bandsaw-blade-joint/

The way you mention scarfed taper, the angle is measured from the broad side, like this?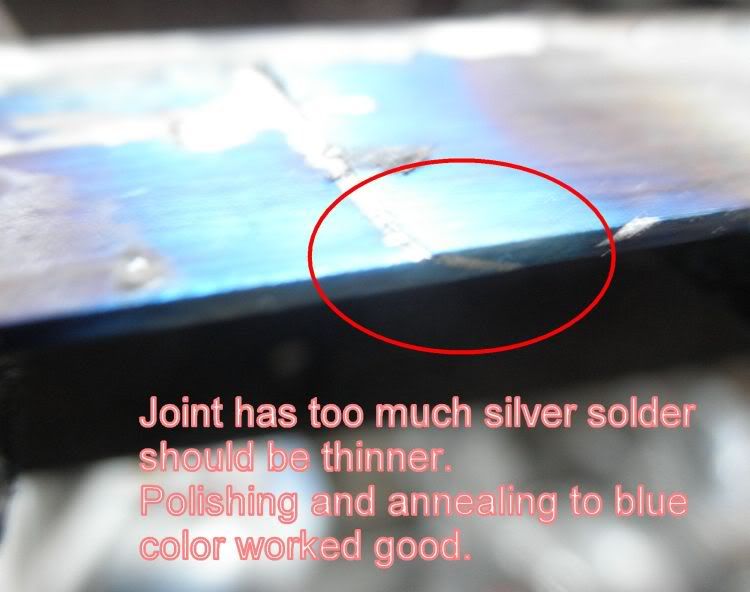 Wouldn't it be easier to have the taper go down the length of the blade, like this?



This way you grind with blades edges back to back and not have to worry about being perfectly square. Considering I can't find a picture of this on the internet, maybe it's not such a good idea.



Posted on Jul 25, 2012, 9:57 AM

Respond to this message

Goto Forum Home

Responses
doesn't increase the surface area enough that way -nt-. sniper1rfa, Jul 25, 2012
you made a complictated butt joint.... Nobody, Jul 25, 2012