No trickery...
by Doc Nickel

That portion of the spillway is just above the big gap, where it's angled almost 15 degrees down.

The people and the scaffold are upright, it's the concrete spillway that's crooked. The original photo had the "horizon" line of the top of the wall (and blue sky) close to level, which gave the workers and the scaffold the crooked look.

I just took the pic, and rotated it slightly more to exaggerate the look.


Here's a "corrected" version of the pic: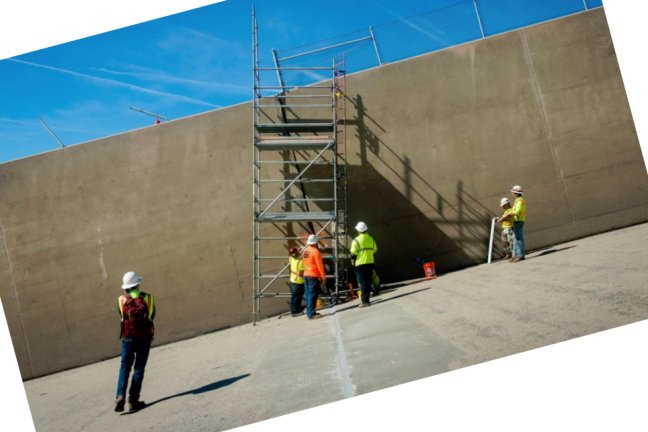 About fifty feet to the left of that photo is the upper edge of the big gap in the spillway- they're currently fighting the clock- since the lake level is rising again thanks to snow melt- to stabilize the broken upper end of the spillway, so that if they're forced to release water, it'll minimize any additional damage.

So that scaffold appears to be the main "stairway" down from the surrounding hillside, for the workers to access the broken area. The only other way being to walk down from the spillway gates, nearly a thousand feet uphill.

Doc.






Posted on Mar 12, 2017, 4:06 PM

Respond to this message

Goto Forum Home