Eight months of machinery progress!
by Doc Nickel

You regular Guilders- and even a few of you irregular ones, and I think you know who I'm talking about- might remember my big saga of the "Free" vertical mill last year, illustrated in a posting entitled Oh what fresh hell is this?


The idea being that, while it was cool to get such a thing, it was on top of a large number of existing projects, among others the problematical rebuild of another mill I'd already had.

Well, I drug that badboy home sometime around the last week in July of last year, where it then sat in my driveway under a tarp for a moth while I cleared off my benches of as many other projects as I could.

Then, I put the first wrench to it on August 21st, and after a surprisingly easy refreshing, had it substantially done on September 20th.

At that point I was more or less ready to do the head, but I was missing some gears, apparently broken and lost during some crash at some point in its long history.

Those gears took almost seven months to source.

And, of course, once I did finally have them, I had enough on my plate I couldn't just jump back on the project, so it sat for a little while longer.

But, as I've been working on other projects, I've slipped in a moment or two here and there and gotten some of the pieces put back into place.

The head is now about 70% done: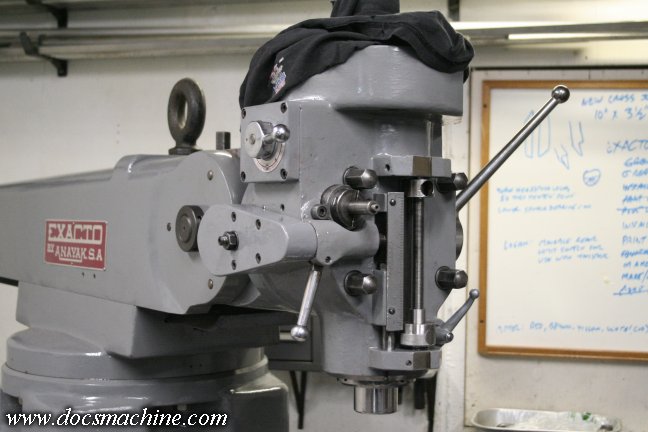 And hopefully, within a week or two, workload depending, I should finally be able to put power to this beast and cut an actual chip or three.

Stand by!


Doc.



Posted on Jun 4, 2017, 12:16 AM

Respond to this message

Goto Forum Home

Responses
Hey, is that the original Whiteboard in the background?. James, Jun 4, 2017

That's the one!. Doc Nickel, Jun 4, 2017

Curving a tag is easy.... James, Jun 4, 2017