We usually run in the Southern California Timing Association (SCTA) or Bonneville Nationals Inc., (BNI), which are basically the same thing. All meets are time trials, one vehicle at a time.

The SCTA tracks are 1.3 miles*, straight, flat, & dirt on El Mirage lake-bed north of Los Angeles. Timed over the last 132 feet only.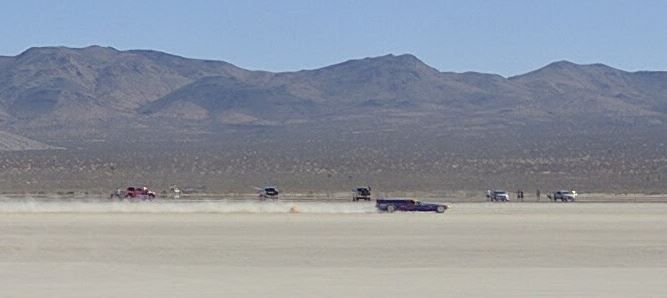 The BNI track is at Bonneville Salt Flats and is 5 miles*, straight, flat, & made of salt. Timing is between 2 & 3 miles, 3 & 4 miles, and 4 & 5 miles.

Because my brother and I work most of the meets, we only bring the car to Bonneville every few years. I think 2012 was the last year we ran at Bonneville, and that time was at a special FIA meet.

The car's class in it's current configuration is J/BGL which means J=750cc engine size, Blown, Gas, Lakester. Lakester means open wheeled, custom made car. As an unofficial sub-category, it's a belly-tank lakester because much of the body was made from an aircraft belly-tank. We're currently running about 190 mph.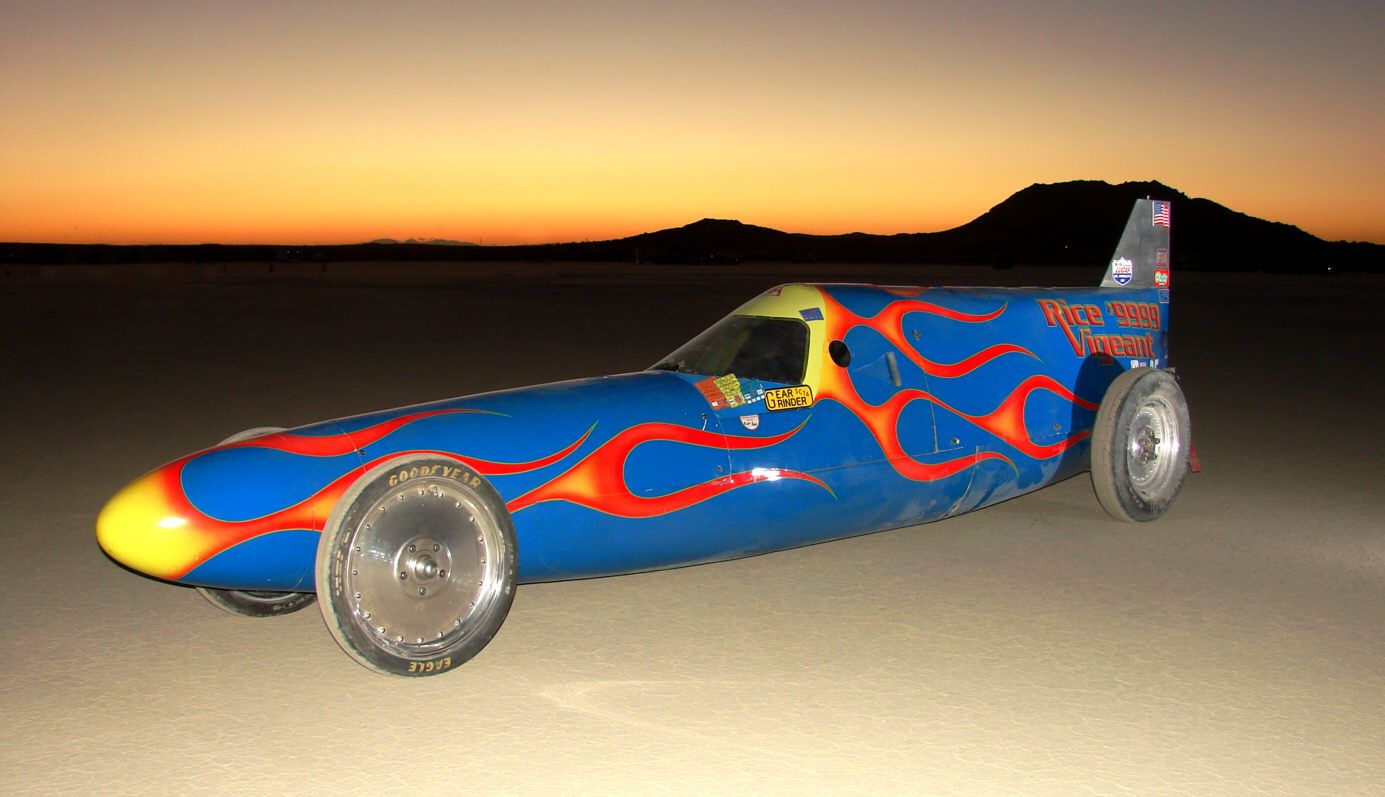 * These lengths are for the acceleration portion only. The slow down distance is about 1 mile at El Mirage and 2 miles at Bonneville.



Posted on Jul 6, 2017, 9:59 AM

Respond to this message

Goto Forum Home