Hello Greg
I received your E-mail this morning but have been busy at work. Sorry for the wait. Blending and fading como colors is easy. What I mean by this is the following:
In the photo below you can see the three colors I used for the base-coat.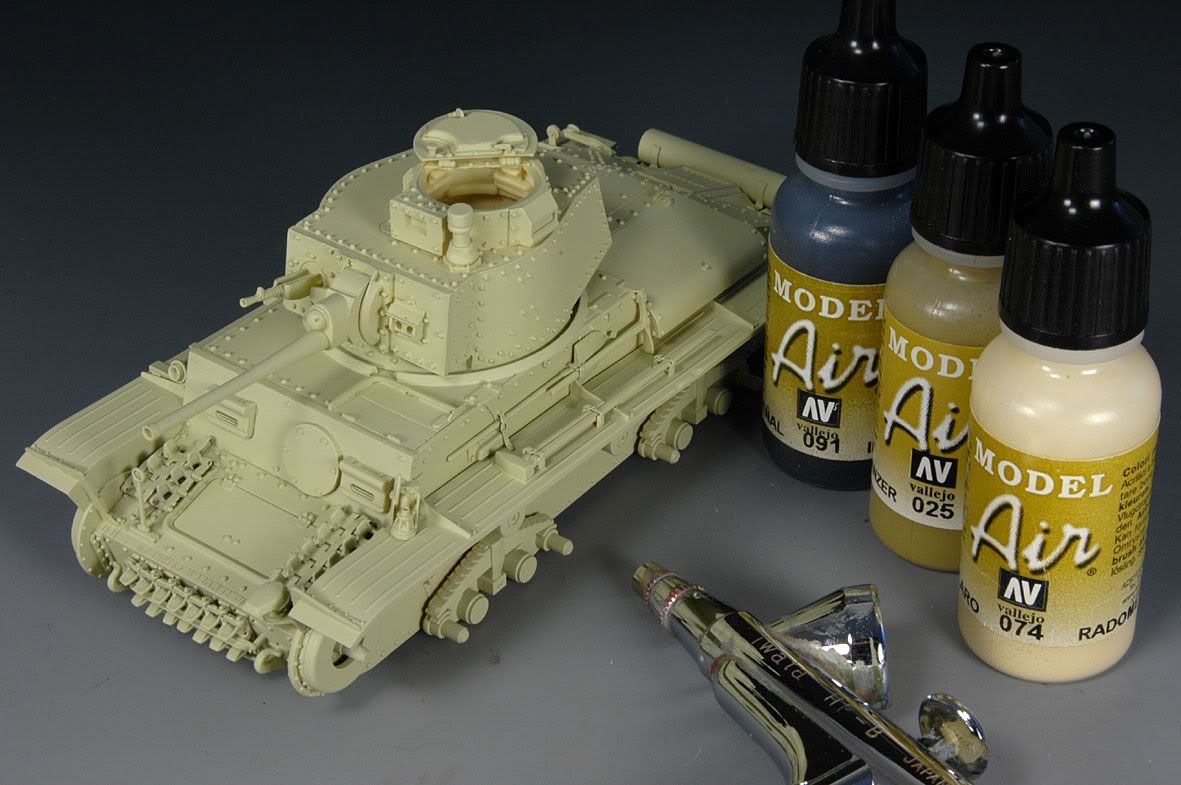 These colors for the base-coat were 025 Panzer Yellow lightened with 074 Random Tan. A few drops of 091 (any type of blue) were added to enrich the color a bit.
The green was mixed using 2 parts 096 Panzer olive and again one part 074 Random Tan.
The Red/Brown was mixed using 080 red (I cannot remember the type of red) and again 074 Random Tan.
The 074 Random Tan was used to unify and fade each of the three colors in the camouflage.
Each color was then further faded using artist oils blended with turpentine. White was added to each of the oils to make them appear more faded once blended. This step also further merged the three-tone camouflage.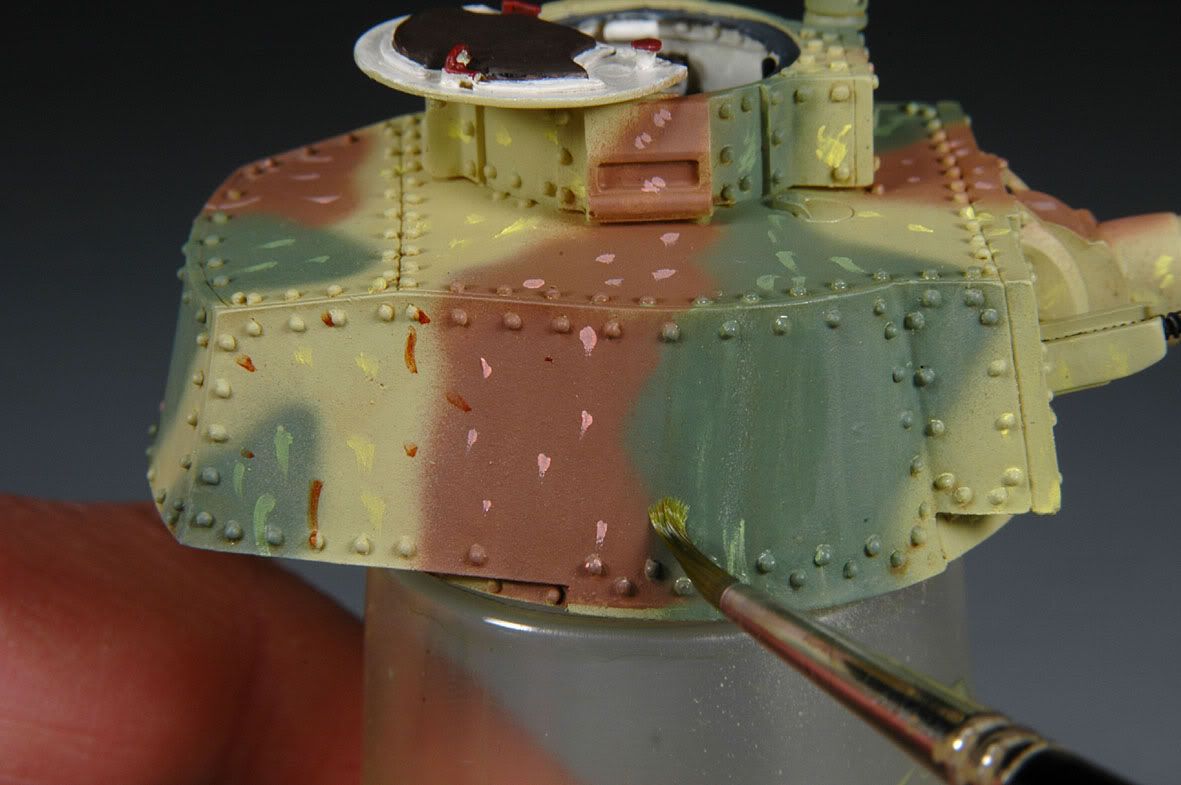 After the oils had a few days to set, I applied all of the chipped paint. Burnt Umber artist oil washes were then added following the chipping process. I added around seven light washes giving each ample time to dry. Many localized washes were also added. Keep the washes light allowing you to slowly work up to your desired appearance. The washes also further unified the three-tone camo.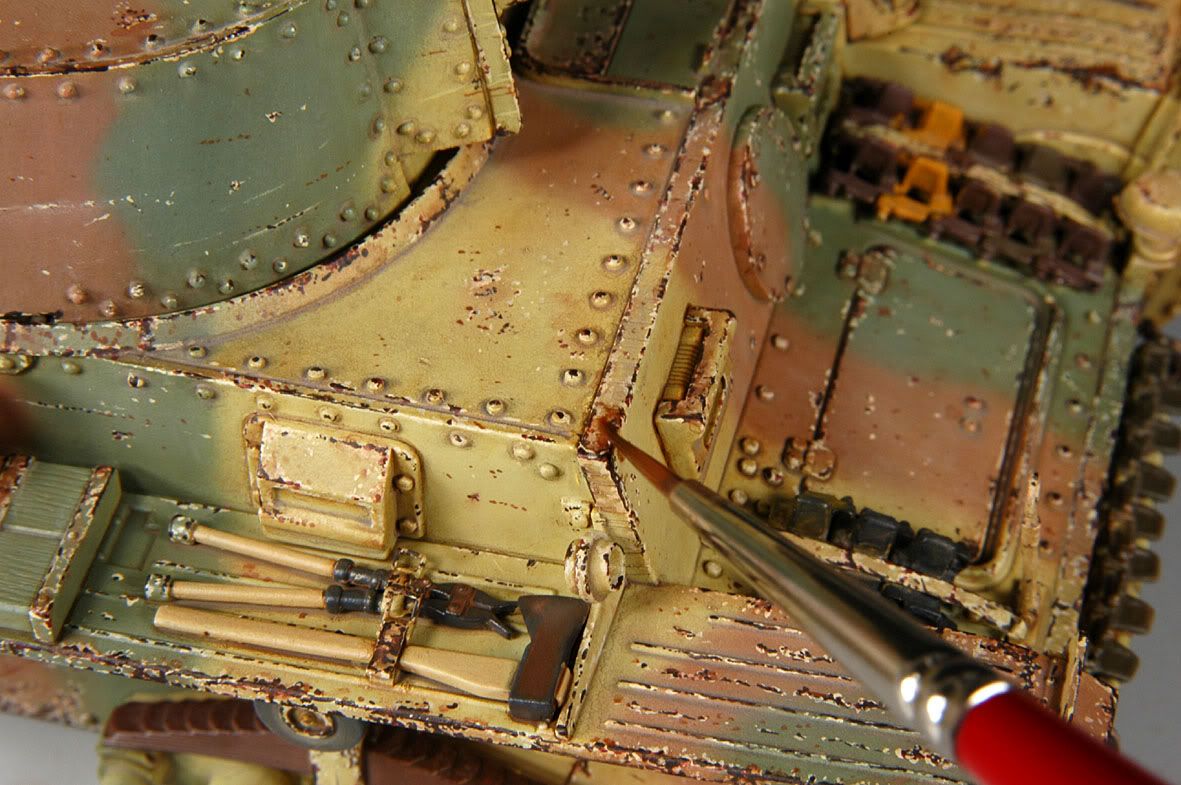 The weathering also helped to even further blend the three colors. I will be sending a full article on this 38T to AFVM this week. There will be more step-by-step photos and text to further help you.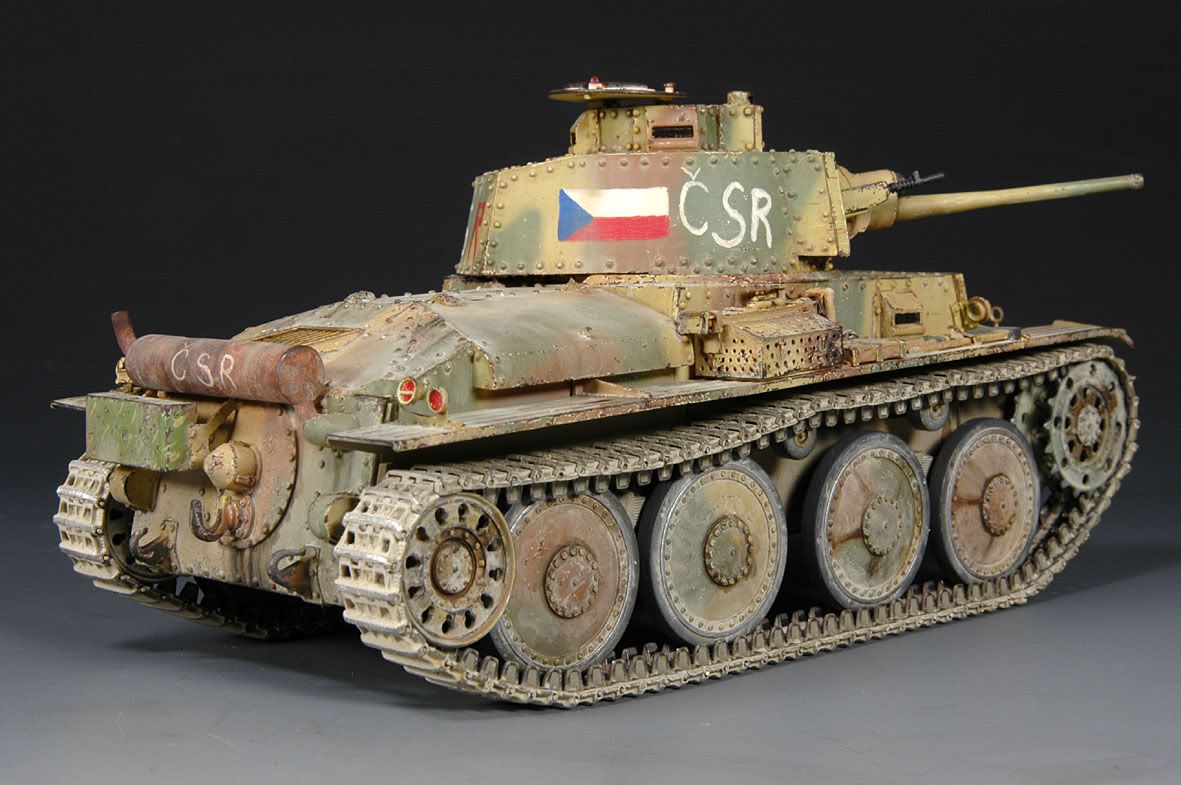 Please let me know if you have any more questions.
Cheers and happy modeling
ANPW