Jake Cutter has been standing on the desk for a week now, looking very lonely. So I decided I had to do some more Gold Monkey figures. Two finished, working on another one.
Sarah White: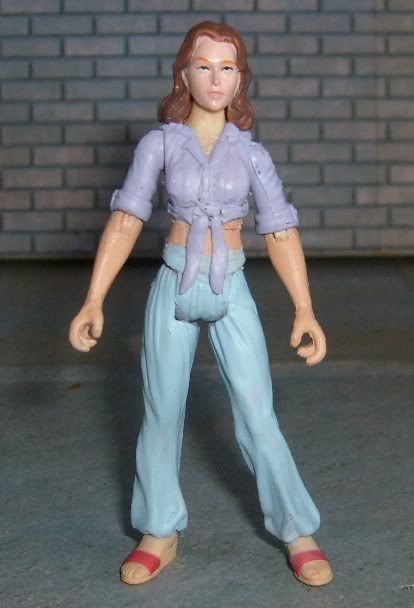 Head: Comic Pack Mara Jade
Figure: Marion Ravenwood, modified
Arms: 25th GI Joe Lady Jaye
The Rev. Willie Tenboom: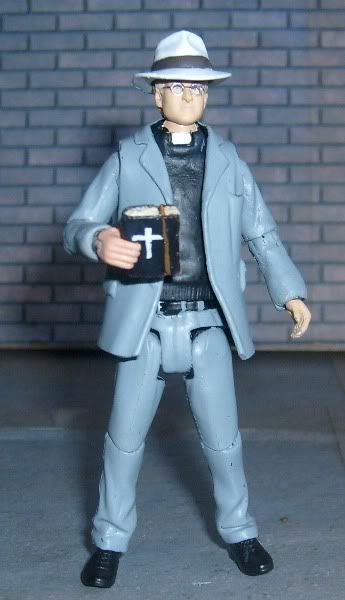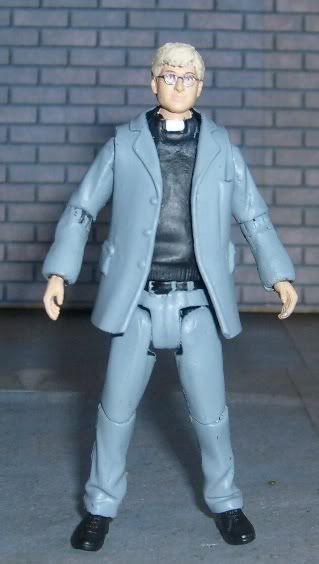 Time for Blessing!
Both heads: Harry potter
Hat: KOTCS Indiana Jones
Figure: Harry Potter
Coat: Golden Compass Lee Scoresby
Bible: painted cast of Henry Jones' Grail Diary
Spare Hand: Microlady
Sent off for some more figures to complete the set of main characters. Might also do one of Gushie.